In one of his latest investment newsletters, veteran geologist Dave Forest teases a new company that is crucial to the continued development of the 5G sector, claiming that "1.5 billion cutting-edge devices need this little-known component".
He claims that "this one microscopic 5G Keystone Neodymium company is poised to explode as much as 6,847%", bringing early investors incredible profits along the way "in just a matter of months". Here is everything you need to know about the technology being teased and the company behind it.
The Teaser
According to Forest, this "5G Keystone company" produces a critical component required in every single high-tech device and that a simple $1,000 initial investment could lead to a return of over $69,000 in just a few months time. Forest has been teasing similar companies in the past but says this is one of the biggest investment opportunities he has seen in a decade and that people can still profit off of the expanding 5G infrastructure still being built.
Dave Forest is a geologist with over two decades of experience in the mining and petroleum industry. He has been with Casey Research since 2004, when he founded the Casey Energy Speculator, an investment newsletter dedicated to finding the latest opportunities in natural gas, uranium, oil, and other commodities.
So, what is Forest talking about? He claims the answer can be found in this box and that it is powerful enough to revolutionize the entire 5G industry and potentially create a market that is worth billions of dollars: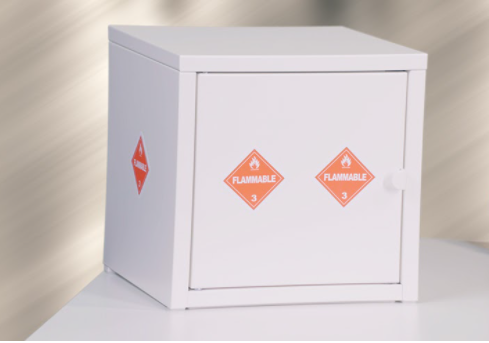 He goes as far as to say that "it's as essential to tech as water is to life" but "it's not a semiconductor… or a 5G chip… or even a part of the 5G infrastructure…99% of folks have never seen '5G Keystone' before".
The Sales Pitch
To have access to a full report about the company and find its name and ticker symbol, you have to become a member of Forest's investment newsletter, International Speculator, for $1,995 per year. For this amount, you will receive three bonus reports, including the one that refers to this company, "The 5G Keystone: 6,847% Gains as 1.5 Billion 5G Devices Roll Out", as well as 12 monthly issues of the report and exclusive access to a members-only website. 
The silver lining is that you also get a 90-day money-back guarantee in case you're not satisfied with the reports or the investment opportunities provided within. So, would you pay close to $2,000 per year for just one investment subscription when the market offers hundreds of opportunities? If Forest's program didn't sell you or you don't want to become a member of Casey Research, here is what we were able to find out for you for free.
What In The World Is "5G Keystone"?
Among the exaggerated or overly optimistic claims – which Dave Forest is no stranger to, as we have seen in covering some of this past teasers: Copper Royalty Company – 700% Profits? Are that this new investment opportunity will bring profits of over 6,000% in just a few months time and disrupt the market while generating wealth for investors. Forest does make some interesting points regarding this "5G Keystone".
Forest is talking about neodymium, a rare earth element that is used to make stronger permanent magnets. He claims says that "according to his research, neodymium – or the 5G Keystone will go into more than 1.6 billion 5G devices", powering everything from autonomous vehicles and Artificial Intelligence (AI) to Virtual Reality (VR), robotics, medical devices, laptops, 3D printing, and more.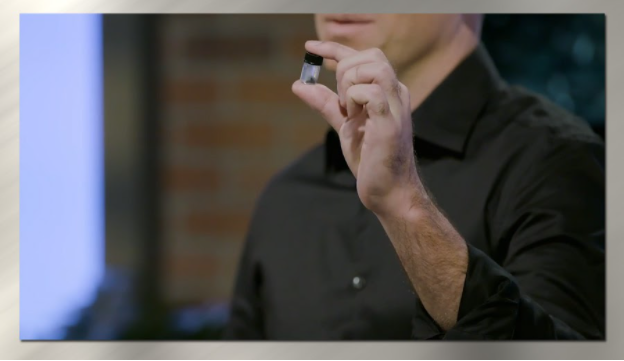 As with most teasers, there is just ONE company that can capitalize on a great chunk of this new market – the stock which is being teased. According to Forest, the US government has already invested millions in the high-tech device: "The U.S. Department of Energy invested up to $20 million", while "the U.S. Department of Defense has poured in as much as $70 million". 
However, neodymium is not extracted by just one company on a local scale, so what makes this particular stock interesting to Forest? The reason behind this is that neodymium requires intense processing to separate, which this mystery company has perfected. Its proprietary tech can now produce commercial-grade neodymium at 99.99% purity, which positions this particular firm at the top of all the ones mining this rare earth element.
Until this company developed its neodymium technology, "America has been at the mercy of China for supplies", with Forbes mentioning that "China supplies the US with up to 95% of its neodymium needs". With 5G tech soaring and opening up new opportunities, it was only a matter of time before the US demand for neodymium would increase. However, importing the material from China would only grow America's already large trade imbalances. Moreover, the US would never become competitive if all of its supplies were imported from China, which makes this particular company that Dave Forest teases all the more important.
Revealing The "5G Keystone" Company
As the author maintains from the beginning, his main focus is on a penny stock that will disrupt China's monopoly on the export of neodymium, generating a competitive advantage for the US. 
He says that "these small-cap opportunities will have a buy-up-to price that you should not chase" and that, the sooner you invest in this stock, the bigger the profits you can expect. As big tech companies like Apple, Amazon, Tesla, and Qualcomm will all start buying the component from this company, you could see the shares "surge by as much as 6,847%".
Of course, to find out the name and ticker symbol of this company you'll have to read one of his special reports, "The 5G Keystone: 6,847% Gains as 1.5 Billion 5G Devices Roll Out", part of the $1,995 newsletter International Speculator, which we previously mentioned. However, Forest does provide a few details about the company throughout his presentation, so we're confident enough we can reveal its name based on these hints. Let's take a closer look at them:
We already know that he's talking about a small company currently producing neodymium and that its stock value, at least at the time he originally wrote the newsletter, was under $1 per share.

We also mentioned that the company has developed a proprietary tech that can now procure commercial-grade neodymium with a 99.9% purity, which is the fundamental reason why Forest is confident about this particular stock.

Another clue provided is that the firm owns the largest and highest-grade neodymium deposits in North America, accounting for around 1.2 million metric tons, enough to supply the entire 5G industry for up to 50 years – "you'll see how this company is on track to supply America with neodymium – for nearly half a century". 
Forest then proceeds to talk about the CEO, dropping sufficient hints, saying: "he previously turned a $124 million company into one of the biggest US mining concerns which ended up selling for more than $1.7 billion". "He was also vice president of one of the largest molybdenum mines in the world" and "has over 35 years of experience in the mining industry".
Based on this information, we believe that Forest is talking about Rare Element Resources Ltd. (OTC: REEMF), a company headquartered in Colorado, US. Some of the clues match up rather well:
Rare Element reported 99.99% pure "rare earth powder" capability all the way back in 2014.

The President, CEO, and Director of the company, Randall J. Scott, has "over 30 years of experience in mining operations" as per his official bio. 

He also spent time "with Thompson Creek Metals when it was a major molybdenum miner", which validates the clue offered by Forest previously. 
Currently, the stock is selling for above $2 per share, which is more than double the price mentioned by the author.
A 6,847% Opportunity?
This isn't the first time Forest pitches this same company. In a newsletter written about a year ago, he mentions two other companies alongside Rare Element: Namibia Critical Metals (OTC: NMREF), and Lynas (OTC: LYSCF), as part of three "rare earth ideas" in which people should invest.
Apart from the slightly higher share price, not much has changed from the initial pitch. As interesting as this opportunity might seem, the company's plan to build a mine at Bear Lodge has little, if anything to do with 5G, which is why Forest hailing it as a "5G Keystone company" is a little far fetched in our opinion. Inflation in just about everything could help the company over the next few years, but outside of that, we wouldn't place much faith in a management team that has delivered non-existent to stagnant returns for shareholders over the past several years.
Quick Recap & Conclusion
In one of his latest marketing pitches,

geologist and financial advisor Dave Forest

talks about a breakthrough 5G technology that was developed by a small company. 

He mentions that this new "5G Keystone company" is a producer of neodymium, a rare earth element that will potentially fuel over 1.5 billion 5G devices in the world, including phones, tablets, laptops, autonomous vehicles, and more.

To find out the name and ticker symbol of the company he's talking about, you have to subscribe and read the special report

"The 5G Keystone: 6,847% Gains as 1.5 Billion 5G Devices Roll Out"

, part of the Casey Research investment newsletter,

International Speculator.

The newsletter is sold for a yearly subscription price of $1,995 and includes other special reports and bonuses as well. 

For those who don't want to pay the hefty subscription fee, we have identified the company teased by Forest for free as

Rare Element Resources, Ltd. (REEMF).
What do you think of Forest's neodymium pick? Are you or would you invest in rare earth elements? Let us know your thoughts in the comment section below.