Whitney Tilson is back with an urgent message about a nightmarish November 15th "Exodus" that could wreak absolute havoc on markets.
But the commodity at the center of it all and one "LNG Powerhouse" could help us pivot away from the pain, while giving us the chance to capture 400% gains.
The Teaser
The upcoming seismic shift in the economy is bigger than electric vehicles, cryptocurrencies, Silicon Valley, health care, inflation, the Fed, or even the looming threat of a global recession.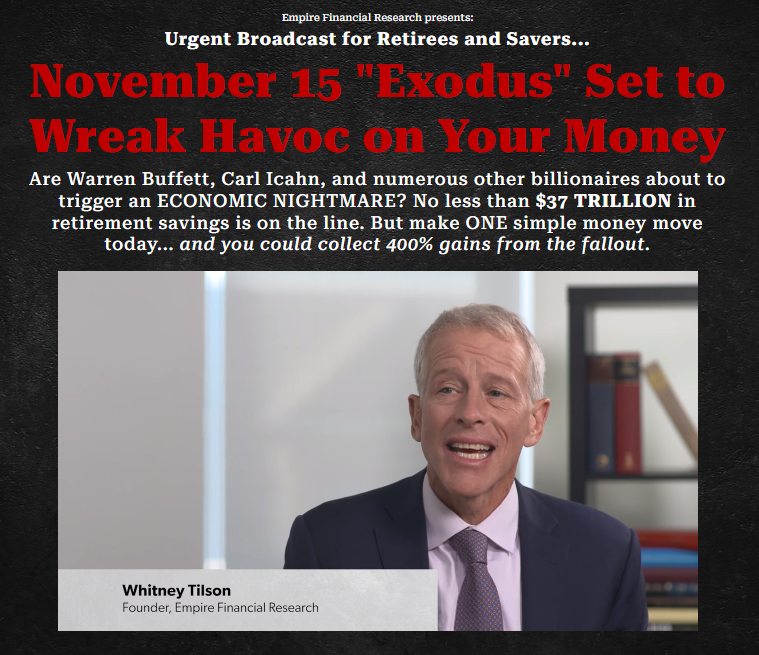 This is why the the prediction Whitney is releasing today could be his most important and lucrative one to date.
This has been a theme for the founder of Empire Financial Research, who has teased a "$4 Inflation Stock" and a major market reversal Cannabis Stock Recommendation. Both of which we have covered here.
To his credit, Whitney has successfully called the dot-com crash back in 2000
And the housing crisis in 2008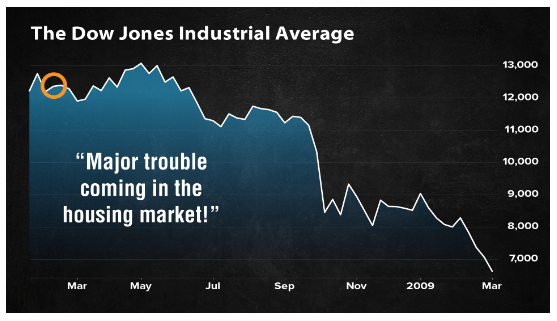 Now he's saying that a mass "exodus" is underway and it could trigger a historic bull market in one specific sector, one that'll last anywhere from five to 10 years and hand early investors a windfall.
He has some receipts to back it up too, with some of the world's top investors rushing into this sector at a breakneck pace. Legendary activist investor Carl Icahn – one of the 50 richest men in the world, has backed up the truck to the tune of $4.4 billion. Of his top five positions, three are focused on this sector. Warren Buffett is also going all in. As he's put $38 billion to work in this sector.
The Keystone Sector
What Whitney is talking about here is "The Keystone Sector" that powers the entire global economy. He's talking about the energy sector and he says the market has just experienced THREE major catalysts, which will send energy on a multiyear super cycle that could generate huge returns for those who get in before November 15th.
We can't argue with the fact that even though energy represents just a tiny segment of the S&P 500, it is now the index's biggest moneymaker. It had 299% earnings growth in the second quarter of this year alone.
Tilson ends this portion of the presentation by adding that him and his team are so bullish on this space right now, they believe we could buy just about any energy stock and double our money in the next five years. But if we're looking for the ONE stock that could supercharge our portfolio, he's pinpointed a $4 investment that we should purchase immediately.
The Pitch
He's put everything we need to know about this company in a new investment briefing called "400% Upside: The $4 Stock at the Center of the Energy Supercycle."
To get our hands on it, we need a subscription to Whitney's new research service called Energy Supercycle Investor. This service is being marketed as the only place where you can get the full scoop on energy stocks with 500% or more upside potential and costs $2,500 for the first year. This includes the special report being promoted in this presentation, a second special report, quarterly dispatches, and several bonuses, including an energy investing masterclass.
The Energy Super Cycle Catalysts
A little earlier Whitney alluded to three major catalysts that will send energy on a multiyear super cycle.
Here they are:
Demand Exceeds Supply
First off, there's a supply deficit in the energy market. There simply isn't enough supply to meet demand.
Not only are U.S. oil inventories at their lowest level since 2004, but commercial oil inventories are about 300 million barrels below the five-year average across all developed countries.
Plus, only two of the 27 members of OPEC+ have any spare capacity remaining.
In the end, until we build out the infrastructure to ease mass adoption of renewable energy, fossil fuels will continue to power our world. For many, that's a hard pill to swallow, but it's the truth.
2. Not Enough Refineries to Process Current Supply
Did you know it's been 45 years since the last major refinery was built in America?
Ever since Marathon Petroleum cut the ribbon on their Garyville, Louisiana facility in 1977, more than half of the refineries in America have closed.
Science magazine has rightly called crude "the lifeblood of industrial chemistry." But without sufficient refineries, it's just greasy black goo.
This has largely been a self-inflicted wound, with increasing federal government regulation strangling the industry domestically.
3. U.S. Oil Companies Aren't Pumping More Oil
Thanks to the commodity boom and bust cycle, more than 600 oil and gas companies have gone bankrupt since 2015.
This has caused massive under-spending on new exploration, rigs, and refineries. The following chart really explains this well: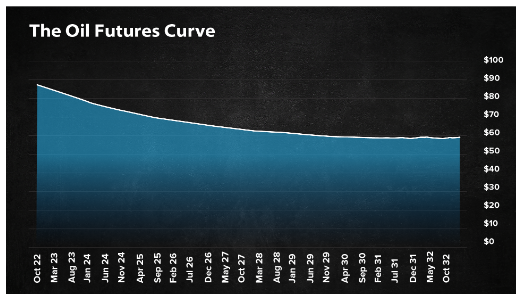 If the futures price is above the current spot price, it's in contango. That means the consensus is that oil will be more expensive in the future. If the futures price is below the current spot price, it's in backwardation. That's the situation we're in now. No one is drilling for oil at the current price.
This doesn't sound like a bad setup to make some money off energy, let's see what is being recommended to play this super cycle.
Revealing the Next LNG Powerhouse
Before we reveal this, it should be noted that Tilson also recommends buying a second stock.
This stock is Occidental Petroleum Corp. (NYSE: OXY) and its riding the investment coattails of Warren Buffett and Berkshire Hathaway, which owns a 16% stake.
Now to the good stuff, what is Whitney's top stock recommendation to supercharge our portfolio? Here are some clues:
This company is building an integrated LNG business, the first of its kind in the U.S. That means it'll control every aspect of the business.
This future powerhouse will drill for natural gas, funnel it through a pipeline to an LNG facility, then ship it out to the global markets at an absurdly lucrative 5 times premium.
It's secured all the critical permits. The Department of Energy and the Federal Energy Regulatory Commission are all on board.
The company is led by "one of the founding fathers of the LNG movement." He's someone that turned his last company into the second largest LNG exporter in the world.
Without further ado, the company Whitney is referring to here is Tellurian Inc. (NYSE: TELL). There were some easy tells:
First, Tellurian is calling itself "the first integrated global gas pure play in the U.S."
Its cornerstone project – Driftwood LNG, is a liquefaction export facility that is shovel ready and has secured all necessary permits for construction and operation.
Tellurian is co-founded by Charif Souki, who has been called "one of the founding fathers of the LNG movement."
Legit Opportunity to Make 400%?
The first thing that stands out to me about Tellurian's Driftwood project is that it is NOT fully funded.
In fact, it recently had to withdraw a public offering of senior secured notes due to 'market uncertainty.' This has left the company seeking equity partners to help finance the remaining $13 billion to complete its liquefied natural gas project.
Needless to say, raising money in the current market environment will not be easy. Until a firm completion timeline is in place for Driftwood, I'm staying away.
Quick Recap & Conclusion
Whitney Tilson says one "LNG Powerhouse" could help us pivot away from all the market pain and deliver a 400% gain.
The energy market powers the entire global economy and it has THREE major catalysts going for it: Demand exceeds supply, there aren't enough refineries to process current supply, and U.S. oil companies aren't pumping any more oil. There's one $4 investment that stands to benefit from all this.
Whitney has compiled everything we need to know about this company in a new investment briefing called "400% Upside: The $4 Stock at the Center of the Energy Super cycle." All we need to get our hands on it is a subscription to his new research service: Energy Supercycle Investor at a cost of $2,500 for the first year.
Fortunately, there is no need to take this step. We were able to reveal the company for free as Tellurian Inc. (NYSE: TELL).
The business looks promising enough, but its main project is NOT fully funded as I write this. This throws its timeline as well as potential returns into question.
Is LNG the answer to our present energy problems? Tell us what you think in the comment section below.