There is a story unfolding that could forever shift the global power axis.
Everyone from financial experts to the "Steve Jobs of Investing" are quietly investing in a strange new technology called "Compound M" and there's one tiny company at the heart of it according to TradeSmith's Keith Kaplan.
The Teaser
Keith's presentation starts inauspiciously, with a picture of a country lodge hidden deep in the woods of a small Connecticut town. You would never know it from the outside, but the man who owns this lodge just invested tens of millions into "the fuel of the future."

Keith Kaplan is the CEO of TradeSmith, a financial research service offering insights to individual investors. This is our first time reviewing a TradeSmith publication, but we're no strangers to energy-based reports. See Luke Burgess' "Super Fuel" Company and more recently, Nomi Prins' $4 Liquid Energy Company, as evidence.
The investor Keith is talking about in this presentation, is Ray Dalio. The billionaire founder of Bridgewater Associates who has bought up 184,611 shares of a little-known company that could upend the global energy market and according to Keith, potentially make early investors 1,500% or more.
We're told this is:
Not hydrogen
It's not natural gas
And it's not solar, wind, or nuclear
Keith calls it "Compound M" and it's a new energy breakthrough that's 80% cheaper than gasoline, cleaner, and more effective than any other power source.
But make no mistake, this isn't some liberal, eco-warrior's pipe dream. "Compound M" is already being adopted at breakneck pace. The Netherlands, Denmark, Germany, Sweden, China, Australia, Israel, they're ALL betting big on it.
In fact, new production facilities are springing up all across the country…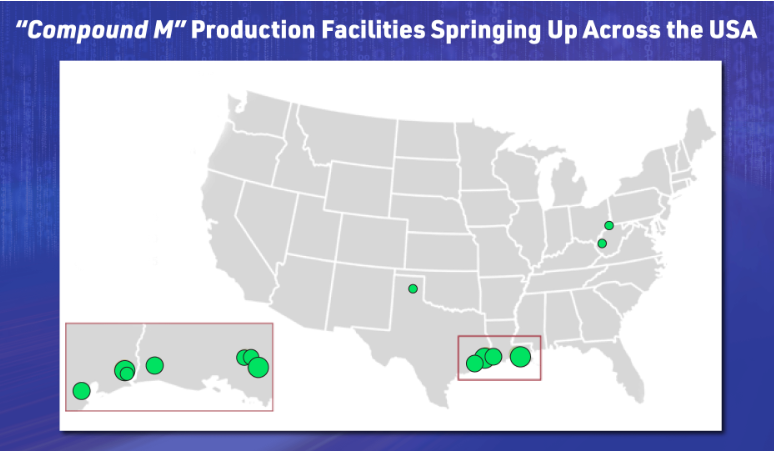 They're producing a colossal 10 MILLION tons of "Compound M" every single year and it's only going to keep growing.
Fuel of the Future
The best part may be that "Compound M" does not need trillions in spending to make it widely available, it isn't dependent on unreliable power sources like solar or wind, and it does not require overhauling the entire country's infrastructure.
The average person has no idea this new power source exists and Keith doesn't expect them to pick up on it until November 14th at the earliest, giving us the chance to position ourselves early for potentially huge returns.
The Pitch
Since this is somewhat time-sensitive, Keith has rushed to put together a new investment briefing on this opportunity called: Ray Dalio's Next Big Bet: The Little-Known Compound M Stock Poised to Win the $100T Clean Energy Race.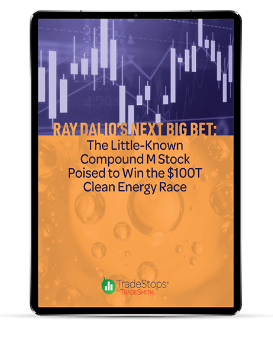 The name and ticker of this little-known "Compound M" stock is inside and its ours with a subscription to the Tradestops Pro stock-tracking service, which costs "just" $1,499 per year. This will get us two special reports, a "billionaires" model portfolio, a tracker to steal all the trades of the world's greatest investors, and even unlimited 1-On-1 Sessions with a TradeStops Pro Specialist.
What in the World is Compound M?
The new technology that is set to dominate the energy market is Methanol.
The clean energy source can be produced from natural gas, coal, and a combination of renewable resources, including biomass, landfill gas and others.
Overall, Keith is correct in calling the energy market "the single most important driver of the economy." One that's bigger than all the new fangled sectors like artificial intelligence, electric vehicles, quantum computing, 5G, and the Internet of Things.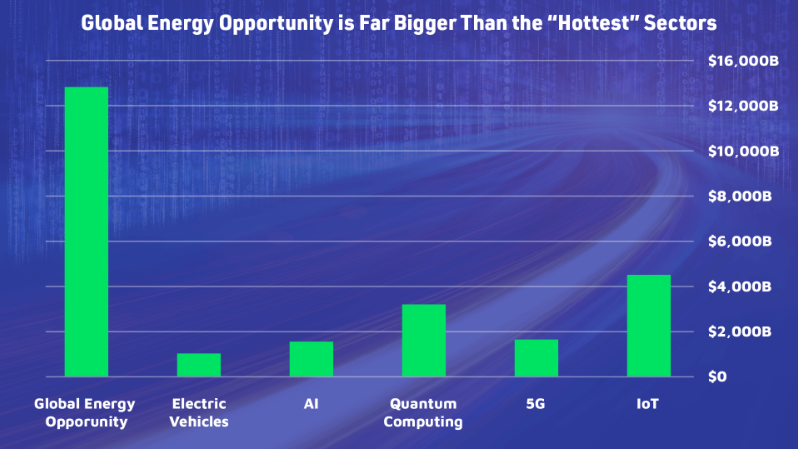 When you really think about it, almost every single industry depends on the energy sector to one extent or another. Travel, transportation, education, manufacturing, healthcare, medicine, engineering, agriculture, construction, none of them work without the energy sector.
But can methanol really lead the transition to clean energy?
Apparently, it's already happening. Methanol is powering gigantic cargo ships, sleek-looking trucks running on it are already on the road, and ExxonMobil just announced they're developing technology that will use the compound to fuel planes.
Entire regions are even exploring switching over to methanol for power generation.
This is why the likes of Ray Dalio, Berkshire Hathaway, Vanguard, Fidelity, BlackRock, and other Wall Street juggernauts are all betting big on it. They know it's the only viable clean energy source.
Another thing we know is that more than 65 countries have now pledged to go carbon-neutral, an undertaking Bank of America estimates will cost over $100 trillion by the time all is said and done. All this private and public capital means a new multi-trillion shockwave is about to hit the energy sector and one little-known company is about to be a big beneficiary.
Revealing Keith's "Compound M" Company
We are supplied with quite a bit of info on the "tiny company poised to dominate the clean energy revolution."
It's already profitable.
Is currently responsible for almost 20% of America's methanol production capacity.
Has just upgraded its technology to make its own methanol even cleaner and more environmentally friendly.
Just received an investment worth tens of millions from "the Steve Jobs of investing" Ray Dalio.
Judging by the info on hand, this appears to be Celanese Corp. (NYSE: CE). Here is how the clues stack up:
Turn a $5,000 Investment Into $75,000 or More in the Coming Months?
One of the first things that sticks out to me is that Celanese isn't a pure methanol play.
The technology and specialty materials company produces methanol as a by-product, but it is primarily an acetic acid producer. It is in fact the world's leading producer, accounting for approximately 25% of global acetic acid production.
Nonetheless, the applications for its chemical solutions are myriad. From 5G and IoT to charging technology, and medical devices. This gives the group above average growth prospects.
Celanese could also get a lot bigger in the coming months, if it is successful in acquiring a majority of DuPont's Mobility & Materials business. This is still subject to raising the necessary financing, as it will take $11 billion in cash to complete the deal. But this is already a high performance business.
Since 2019, Celanese's return on invested capital has been 20%. This is better than good and an indication of a well-run business that deserves investment consideration.
Quick Recap & Conclusion
TradeSmith's Keith Kaplan is touting a "Compound M" clean energy source that is about to disrupt a $13 trillion dollar market.
We come to learn that "Compound M" actually stands for Methanol and there's one company that is set to dominate the market for it.
Keith only reveals the name and ticker of this methanol stock inside a special report called: Ray Dalio's Next Big Bet: The Little-Known Compound M Stock Poised to Win the $100T Clean Energy Race.
We are giving it to you for free here, it's Celanese Corp. (NYSE: CE).
Celanese isn't a pure play methanol stock, but it is a profitable business with above average financial metrics and growth prospects.
Is Methanol the key to clean energy? Tell us why or why not in the comment section below.