After nearly a decade of research and development, Apple is preparing to launch their next trillion-dollar product and it's unlike anything they've ever attempted before.
InvestorPlace's Luke Lango says one "a tiny, virtually unheard-of $3 stock" is perfectly positioned to help Apple make it a success.
The Teaser
The product is only known by its code name – "Project Titan" and it could give investors the chance to cash in on what Bloomberg is calling a "$46 trillion opportunity."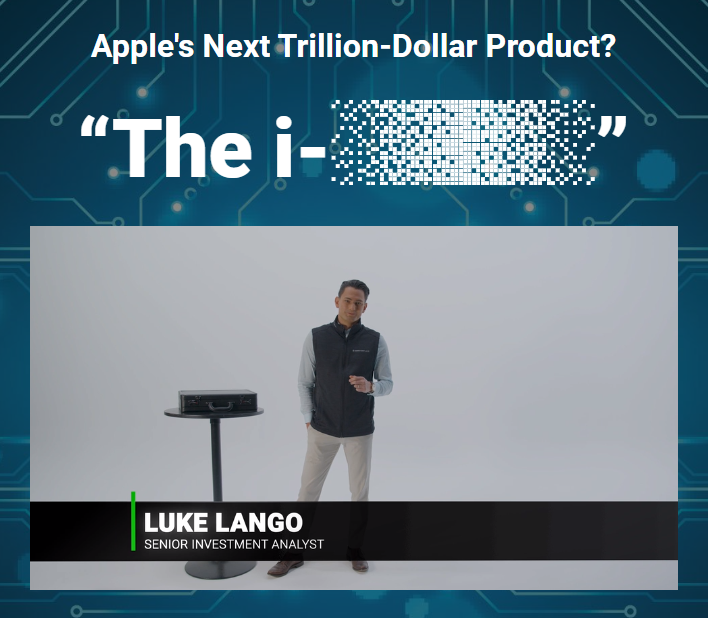 Luke Lango is a former analyst, investment manager, and growth-focused equities investor, having previously founded the boutique investment firm L&F Capital Management. He likes to measure his success by uncovering explosive hypergrowth stocks with 10x-plus upside potential. You can judge this for yourself, as we have reviewed Luke Lango's prowess here in the past – Is Luke Lango a Fraud? While also looking at his past presentations, including "G.C.T." Technology Stock.
Its widely known that Apple is extremely secretive with their new projects, especially when it comes to what suppliers they're using. Despite this, Luke says he's going to show us how we can 40x our money over time. With a company he anticipates could become a backdoor supplier play on one of Apple's biggest projects to date.
He and his "elite team of analysts" are doing this by piecing together the breadcrumbs and clues hiding in plain sight, to predict the critical piece of tech believed to make Project Titan possible. What is this piece of tech? Let's go down the rabbit hole a bit.
When Apple co-founder Steve Jobs passed away in 2011, the world lost one of the most unique minds of its time. But it turns out that before he died, he actually left behind one more radical idea for Apple. He laid the foundations of a concept that could fundamentally change the world, just like the iMac, iPod, and iPhone did before it. It's an idea so big and so novel, that it has the potential to overshadow everything else Apple has ever done until now, which is saying a lot.
Popular Apple tracking website MacRumors has even stated that "Apple has likely already spent billions of dollars on Project Titan." While dedicating approximately 5,000 employees to the project.
However, the biggest profits will not be made by betting on Apple itself. At a current market cap of over $2.2 trillion, they're simply too huge to deliver truly incredible returns at this point. Instead, Luke predicts the biggest gains will come from investing in the one tiny tech company that could help make Apple's next product a reality!
The Pitch
Predictably, if we want to find out the name and ticker symbol of this (potential) Apple supplier. We will need to get our hands on something called The Project Titan Prospectus: How to Cash In on Apple's Next Potential Trillion-Dollar Product. Luke and his team put it together and inside you'll get everything you need to know about this potential backdoor Apple supplier play.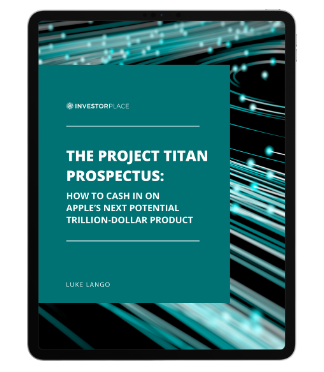 This and another two special reports are all free if we sign up for a risk-free trial of Luke's monthly research service called Innovation Investor. This typically costs $199 per year, but if we sign up now it will only run us $30. Thrown in would also be the latest issue of the Innovation Investor as well as all past issues, urgent alerts, and a model portfolio.
What in the World is "Project Titan"?
Ladies and gentlemen, Apple is getting into the car business!
If we go by media hype alone, you'd think that half the cars sold in America are electric vehicles (EVs), but this isn't even close to the actual number. Right now, EVs account for just 4% of global car sales. This figure is on the rise though and some auto executives say more than half of U.S. car sales will be EVs by 2030". Needless to say, this would be a huge leap, with far-reaching implications. Hence the "make 40x our money" reference earlier.
In typical Apple fashion, they are not just planning to manufacture another EV. But do something that will be a true "game changer." Apple is aiming to build a fully functioning, autonomous Apple Car.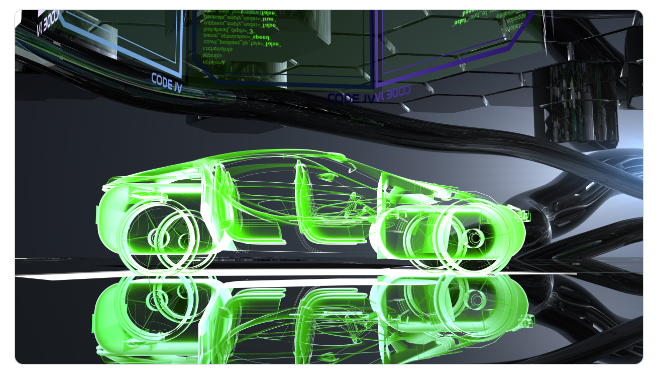 Not that long ago, this would have seemed inconceivable. But with the kind of artificial intelligence that strives to take human error out of the equation developing at a rapid pace, completely autonomous vehicles (AVs) are now closer to becoming a reality than ever before. For Apple this is happening right on time.
With growth in the smartphone market, which makes up the majority of the company's revenue peaking and the number of overall active Apple devices in circulation growing to 1.65 billion in 2021. Nothing is really going to move the needle anymore…apart from a significant new product launch.
This is why Apple is really pulling out all the stops to make Steve Jobs' last idea a reality and there's one company providing a key piece of tech Apple needs to build a truly autonomous vehicle. Lango believes a Silicon Valley tech firm started by two former Apple engineers is the missing link and a shoe-in to become a critical Apple Car supplier.
Revealing The Key Project Titan Supplier
Luke drops quite a few hints about the company building the AV tech.
Its tech has already been deployed by TuSimple, an autonomous trucking company and NASA to support the next generation of lunar and planetary exploration.
The company's stock is currently trading for just around $3 per share.
They've already got Apple DNA in their genes, with over 25 Apple alumni working for them.
Based on these, we can confirm that the company being teased is none other than Aeva Technologies Inc. (NYSE: AEVA). Here is why we are so sure:
Aeva is working with NASA to map the moon and TuSimple to deploy 4D LiDAR for autonomous trucks.
Aeva was founded in 2017 by former Apple engineers Soroush Salehian and Mina Rezk.
As of press time, Aeva stock is selling for just above $3 per share.
Legit Opportunity to Make 40x Your Money?
There is some historical precedence to Apple supplier stocks going parabolic.
Take back in 2013 for example, Apple needed a new battery supplier for their MacBook after letting go of Samsung. Contemporary Amperex Technology (Shenzen: 300750)came in and took their spot and since their IPO in 2018, their stock has gone up by as much as 929%!
There is also Taiwan Semiconductor Manufacturing (NYSE: TSM), which started trial runs of their semiconductor chipsets for the iPad in 2011 and today their stock has gone up by as much as 1,149%. So it has happened before. How likely is history to repeat this time around?
Supplying Apple aside, Aeva's LiDAR-on-chip platform for industrial automation does address a growing need across a broad range of applications and markets. The company's revenue in Q1 2022 was only $1.1 million, but it does have over $400 million in cash and equivalents on hand. Giving it enough dry powder to expand the commercial reach of its technology. An Apple supply contract would go a long way towards this.
As a standalone company, it may be a while before Aeva's stock can justify a 40x jump.
Quick Recap & Conclusion
InvestorPlace's Luke Lango says Apple is preparing to launch its next trillion-dollar product and one tiny technology company is

perfectly positioned to help bring this vision to life.

We come to find out that Apple's "Project Titan" is simply the code name given to its autonomous vehicle (AV) project, which is purported to be the tech giant's next big product launch and one small Mountain View, California company's next-generation sensing and perception systems technology is exactly what it is missing.
In order to find out the name and ticker symbol of this (potential) Apple supplier. We will need to get our hands on something called The Project Titan Prospectus: How to Cash In on Apple's Next Potential Trillion-Dollar Product. It is included when we sign up for a risk-free trial to Luke's monthly research service Innovation Investor for $30 for the first year.
We spared you this extra step by revealing this company as Aeva Technologies Inc. (NYSE: AEVA) right here for free.
Aeva is still a small, unprofitable company, but its LiDAR chip platform does address a large market need – automation. Without Apple's blessing, it will take some time for the company to reap the kind of gains Luke talks about here.
Are there any other publicly-traded suppliers rumored to be working on Apple's "Project Titan"? Let readers know in the comment section below.