Luke Burgess recently teased an opportunity to invest in a company that he thinks will offer investors the chance to earn whopping gains amounting to 16,335%. After all, Luke Burgess believes that this small company will soon have control of the globe's miracle mineral supply.
With that being said, he urges everyone to invest in this company. After all, he believes this opportunity could be enough to generate "generational wealth" for you and the rest of your family line. But are his claims legit?
The Teaser
As mentioned above, Luke Burgess claims that early investors who play the cards correctly can expect up to 16,335% profits by investing in this unknown company. But before getting to know more about Luke Burgess' "Miracle Mineral" Company, here is a brief introduction of Luke Burgess first.
Luke Burgess is labelled a gold bug but is claimed to be different from the rest. He attributes his success thanks to maintaining a rational mind in an emotionally-driven market.
In addition, he claims to have a level-headed attitude when finding rich metal investments compared to most typical gold enthusiasts out there. Luke believed in gold and other natural resources back in 2002, after a severe decrease in the value of the U.S. dollar and taking note of exceptional monetary policies in Asian nations at the time.
With gold prices ranging from $300 to $350 an ounce at the time, it was a perfect opportunity to be a gold buyer.
Thanks to his methods, he now has great expertise in all investments related to essential minerals, metals, and other natural resources. He is currently an Investment Director of his very own investment newsletter service. He also teased his #1 Gold Stock of the Decade.
Note: If you're looking for more Gold Stock teasers, you might want to check out our teaser on Bailout Millionaires.
But then again, you should take everything he says with a grain of salt despite his expertise in his field.
Going back to his presentation, Luke Burgess presents us with what seems to be plain-looking pink and white-colored spheres that he refers to as a "miracle mineral." In fact, he states that it's so important that various countries such as the US, China, Russia, and India are in a race to find these miracle mineral reserves before it's too late for them.
However, he believes that a tiny company headquartered in Quebec, Canada, will significantly transform the miracle mineral supply globally. After all, this unknown company happens to have discovered an open-pit mine that contains 78 million tons of this miracle mineral. Anyway, here are some bold claims included in his teaser:
Due to what he thinks is $11.5 billion up for grabs, he claims that investors can turn every $500 into $82,715 or higher.
He also further claims that investing in this company is every investor's chance to secure generational wealth for their entire family line.
Pretty bold claims, right? But as always, you know where this eventually leads to next.
The Sales Pitch
All details regarding Luke Burgess' "Miracle Mineral" Company are included in his special report entitled "The Phosphate Payload: How to Get in on The Biggest Resource Squeeze of the Century." And to get your hands on all details regarding, you'd need to subscribe to his investment newsletter service, Junior Mining Trader.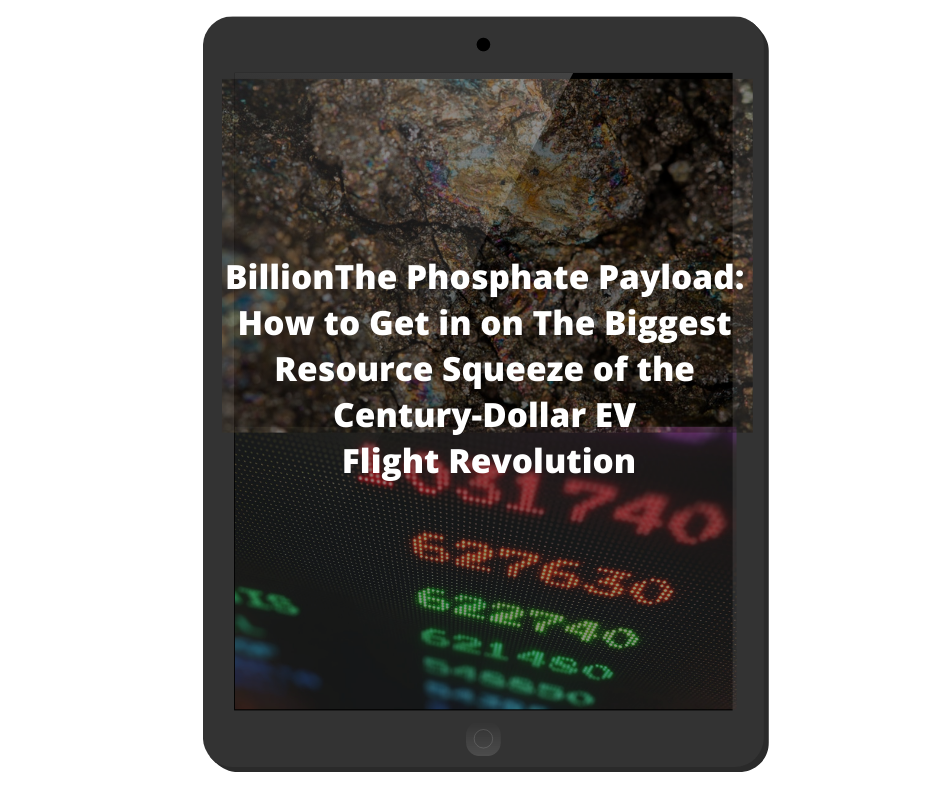 By subscribing to Junior Mining Trader for a price of $1,999, you get access to details regarding his mystery phosphate mining company. You also get to receive other bonus reports and other membership perks that you get as a member of Junior Mining Trader. But you can save yourself from subscribing to this investment. After all, you can simply find out the company in question here.
The Miracle Mineral Revealed: Phosphate
Later in the presentation, Luke Burgess eventually reveals that the miracle mineral in question is phosphate. Phosphate is an essential mineral used in the agricultural sector, food industry, and other industrial processes. And due to the world's rapidly growing population, the demand for phosphate has increased four times. But we're apparently due to run out of this essential mineral shortly.
According to a news article shared by The Guardian, we are encountering an inevitable phosphate crisis. This is because the supply of this mineral will face a shortage in just less than a decade. Moreover, the same news source also states that the phosphate supply in Western Sahara is predicted to be entirely depleted by 2040.
But thanks to a small company that discovered a huge pile of this vital mineral in a particular lake in Quebec, the world may not have to suffer through critical phosphate supply shortages anymore.
Solving the World's Growing Demand for Phosphate?
Fortunately, a no-name company in Canada discovered a rich phosphate reserve located in Quebec City. And according to Luke Burgess' teaser, the phosphate in this reserve isn't just any regular phosphate. In fact, he claims that the phosphate found in this mineral reserve is said to have high quality.
Moreover, he also states in his teaser that Western Sahara could only dig up 2.6 million tons of phosphate annually. Meanwhile, this no-name phosphate mining company in Quebec can manage 3 million tons of this mineral yearly. Furthermore, he also states that this small company also has access to excellent infrastructure and affordable production costs.
So, with all the details he laid out in his teaser, Luke Burgess thinks that this company will shortly generate massive profits. He also thinks this mystery company will have great control over the phosphate mining industry. And with phosphate costing $147 per ton, he claims that this company could be worth over $11.5 billion or more.
But should you invest in Luke Burgess's "Miracle Mineral" Company? Before we discuss that, let's officially reveal the mystery company below.
Revealing Luke Burgess' "Miracle Mineral" Company
Fortunately, Luke Burgess dropped plenty of clues that helped us connect the dots and find out the mystery phosphate mining company. Here are more clues indicated in his teaser:
It's discovered phosphate mine is located six hours away from Quebec City. As stated above, its discovered mine has a total amount of 78 million tons of high-quality Phosphate.
Its stock price is currently trading for less than $1.
The official government of Quebec recently bought more than three million shares of this company.
Moreover, this small company managed to land a deal with India to become their primary supplier of phosphate.
The clues we have pointed out to Arianne Phosphate Inc. Arianne Phosphate Inc. is based in Quebec, Canada, and was established in 1997. Currently, they are focusing on their The Lac à Paul Greenfield Project. This project aims to further develop their undeveloped phosphate reserve. Moreover, here are more findings we managed to collect to confirm that the company is Arianne Phosphate Inc.:
Will You Get Gains Amounting to 16,335% or More?
So, will you get gains amounting to 16,335% by investing in Luke Burgess' "Miracle Mineral" (Phosphate) Company? Well, if you're already looking up what sports cars you can purchase for $82,715, then we're here to burst your bubble.
When Luke Burgess released his phosphate mining company pitch, he said that this phosphate mining company's stock is trading for less than $1. And he's correct with that one. As of writing (February 2022), Arianne Phosphate's stock (DAN) is currently trading for just 0.55 CAD. Per Zacks.com's analysis, DAN is at a "hold" position.
It's worth noting that Arianne Phosphate aims to conduct an environment-friendly approach when mining this rich mineral. After going through their website, Arianne Phosphate Inc. aims to be a good steward to nature while still producing a fantastic opportunity for every investor out there. As indicated in their Goals section on their official website, they will be using renewable hydroelectricity to mine their discovered phosphate reserve.
More importantly, with a highly professional team on their company and this prominent project of theirs, it might be worth giving this phosphate mining company a shot. Just don't mindlessly invest your money and think that you'd easily secure generational wealth for yourself and your family.
Quick Recap and Conclusion
Luke Burgess recently teased an opportunity to invest in a relatively unknown mining company that he claims will eventually control the world's total supply of this miracle mineral.
He further asserts that early investors shelling out cash for this company will eventually get 16,335% gains or more.
Later in the presentation, Luke Burgess eventually tells us that the miracle mineral is phosphate. He also says that a small mining company in Quebec, Canada, is sitting on 78 million tons of high-quality phosphate.
Like always, further details are locked behind a paywall. Due to that, you'd need to subscribe to his investment newsletter to get your hands on his special report, "The Phosphate Payload: How to Get in on The Biggest Resource Squeeze of the Century."
Luckily, you didn't need to subscribe first to a nearly 2000-dollar investment newsletter service to discover Luke Burgess' "Miracle Mineral" Company and its corresponding stock. It's Arianne Phosphate Inc. (DAN).
Are there any other exploration projects that you think are worth looking at? Don't be shy and spill your thoughts and let's discover together if this stock will give us 16,335% gains!