Keith Kohl says he has discovered a technology that could unlock an unlimited supply of cheap zero-emission fuel.
A tiny "NH3 Company" started by a former NASA engineer is behind this disruptive invention and we're going to find out its name.
The Teaser
You would never know it from the looks of this device, but this may be the single most important energy innovation of the past 100 years.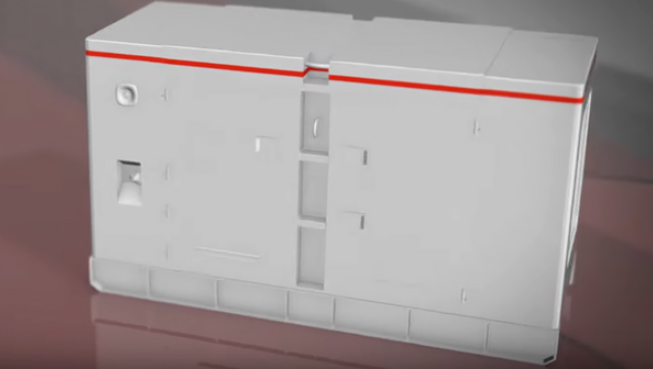 As soon as its released, Keith expects it to almost instantly disrupt nearly every aspect of the $5 trillion global energy market.
We're not talking about hydrogen, bioethanol, or nuclear fusion here. Nor is this about any new kind of battery, either. This technology is a radical upgrade to a world-changing innovation.
The BBC calls it "one of the greatest inventions of the 20th century." Yet most people are completely unaware of the role this invention plays in their lives.
Keith Kohl is the senior technology analyst at Angel Publishing and we've covered a wide array of his previous presentations here at Green Bull. Among these are Keith's "Black Winter" Stocks and "Infinite Lithium" Company.
In this particular case, the potential market for this unnamed fuel is huge. It amounts to an astonishing $1.5 trillion profit opportunity. A figure that comes from the $1.5 trillion worth of oil that is consumed every single year, nearly 30 billion barrels' worth.
Well, some believe this technology could end it all.
That's because this is a universal fuel. It can be used for everything.
It can power your car…
Propel cruise ships…
And even propel aircrafts.
These are not hypothetical examples either. This has already been happening for years.
Magic Fuel
Take this ordinary-looking car for example
It has a normal combustion engine with only some minor modifications. Nothing special, right?
But recently, a team from the University of Michigan drove this car from Detroit to San Francisco and they needed only a single fill-up in Wyoming. All thanks to this little-known zero-emission fuel.
Or consider this massive ship engine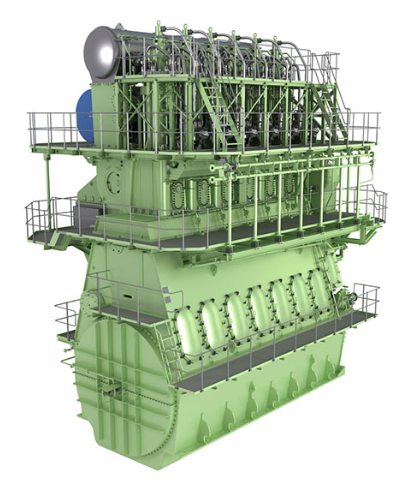 Marine propulsion manufacturer MAN is working on engines running on this fuel. It's currently adding the finishing touches to these giant power plants, which will soon be fitted to ocean-crossing tankers.
The science behind this fuel is not new. Chemists have known how to produce it for over 100 years. It's just that they couldn't figure out how to produce it on the mass scale required to fulfill our energy needs…until now.
The Pitch
All the information we need to move on this opportunity can be found in Keith's recently published investment report. It's called "The NH3 Revolution: How a Tiny Vancouver Startup Outsmarted a $3.3 Trillion Industry."
It includes the name and ticker symbol of the Canadian company making it all possible and the only way to get our hands on it is with a subscription to the Technology and Opportunity investment newsletter for just $99.
Included in the subscription are three research reports, 12 regular monthly briefings, flash alerts, and unlimited access to a private, members-only website, among other things.
What in the World is NH3?
Around 180 years ago, British scientists tested the effects of fertilizers. They discovered that nitrogen is the single most important plant nutrient.
The only problem was that although nitrogen is by far the most abundant element in the Earth's atmosphere, no one knew how to harvest it. This all changed in 1909 when chemists Fritz Haber and Carl Bosch figured out how to pluck fertilizer from thin air by making ammonia.
Nitrogen fixed in ammonia fertilizes crops, which in turn nourishes us. The world's population would starve if it weren't for the Haber-Bosch process.
So the synthesis of nitrogen with hydrogen to create ammonia is what Keith is calling NH3.
The Upgrade to a

Nobel

Prize-Winning Invention
Since ammonia is a fuel that can power internal combustion and jet engines and unlike petrol or kerosene, it releases no poisonous carbon dioxide whatsoever. Why don't we run our cars, airplanes, and ships on it already?
Unfortunately, the Haber-Bosch process is quite dirty and expensive. It requires enormous amounts of heat, pressure, and fossil fuels, such as coal, oil, and natural gas to make NH3 in chemical plants like the one pictured below.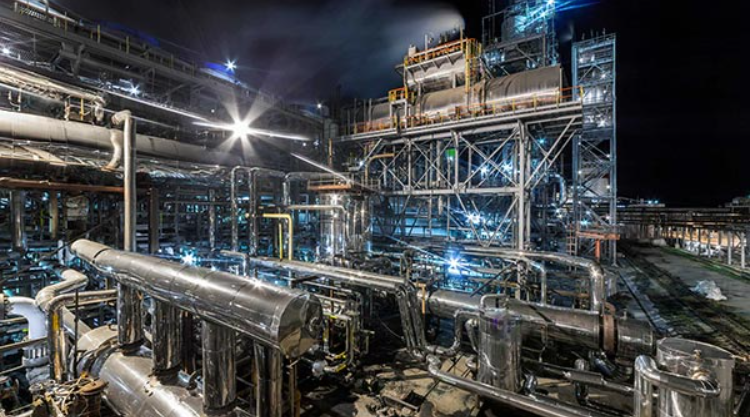 I don't have to tell you that in this day and age, creating NH3 in this fashion consumes so much energy that it's simply not economically feasible to use it as a mass-consumption fuel. This is the way things have been for more than a century, right up until a few months ago.
The company Keith has been researching has found a way to produce NH3 without using any fossil fuels whatsoever.
It has upgraded the Nobel Prize-winning Haber-Bosch process by machine-generating it from nothing but air and water. Because of what it can mean to the world's fossil fuel dependence, it's at least as significant of a development.
Haber-Bosch fed the world. Now, this innovation is expected to power the world with endless clean energy. So what is the company behind it?
Revealing Keith Kohl's NH3 Company
These are the clues we have for the company that Keith believes even a 100x growth projection is conservative:
It is a Vancouver-Canada-based company with a $20 million market cap.
The company has just opened its flagship facility in Michigan and announced plans to build major production facilities at the Port of South Louisiana, in Brazil's Porto Central, and in Europe.

Global Investment Daily

has called it "one of the biggest backdoor disruptors

we've seen in the energy space in years."

This tiny company has teamed up with one of the world's leading scientists in sustainable development. He has more than 40 years of hands-on experience in tech commercialization in the resource, energy, and chemical industries.
All the data points to AmmPower Corp. (OTC: AMMPF) being Keith's pick. Here is why:
AmmPower is Vancouver-based with a market cap of just over $20 million at present time.
Back in August 2021, the company announced the opening of a manufacturing facility in Southeast Michigan.
The closest thing I could find to "one of the world's leading scientists in sustainable development" being associated with AmmPower, is their Director of ammonia production, Venkat Pattabhula. Venkat has 35 years of experience in the nitrogen manufacturing industry.
Make 100x your Money in the Next 2-3 Years?
Keith says "if you're going to put money in one speculative play in the next decade, this company should be it."
At least he recognizes that AmmPower is just that, speculation.
AmmPower bills itself as a producer of "green" ammonia. It is active in all facets of green ammonia technology development and producing green hydrogen at scale. To date, the business has signed some letters of intent with ports in Brazil and the United States, and it has entered into negotiations with a potential purchaser of its first IAMM unit.
So, in short, it is still very much in the development stage. For this reason, a 2-3 year window for a 100x return seems ultra-aggressive to me.
I won't completely rule this out, as what the company is attempting to do in the brand-new green ammonia space is very interesting. It will very likely just take more time than anybody thinks.
Quick Recap & Conclusion
Keith Kohl says he has come across a technology that could be the key to unlocking an unlimited supply of cheap zero-emission fuel.
He calls it NH3, which is really the synthesis of nitrogen with hydrogen to create ammonia. A century-old process that can now be developed

without using

any fossil fuels whatsoever, thanks to one tiny company.
Everything we need to know, including the name and ticker symbol of this company is in a special report called: "The NH3 Revolution: How a Tiny Vancouver Startup Outsmarted a $3.3 Trillion Industry."
Fortunately, you can skip it as we were able to reveal the company right here for free as AmmPower Corp. (OTC: AMMPF).
AmmPower is developing proprietary technologies to produce green ammonia at scale for the first time ever. It's an uphill battle for the pre-revenue, development stage company that will take years to play out.
Is "Green" Ammonia the path to clean fuel? Or just another fad? Tell us what you think in the comment section below.