A new regulation has just opened up the biggest EV opportunity since Tesla, according to Risk Hedge's Chris Wood.
The best way to profit from it is with a patent-protected "Carbon Velvet" company that is on the verge of becoming legally mandated for every EV manufactured as early as November 14.
The Teaser
Take a look at NASA's new Mars rover…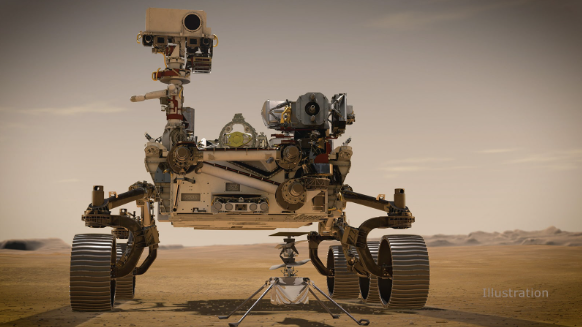 Chris says it holds a secret, without which mainstream Electric Vehicle (EV) adoption is never going to happen.
We're given assurance that this is not about a new kind of battery or some microchip and this isn't about lithium, cobalt, or any other battery metal either. Chris is talking about a watershed technology that's set to unleash the next BIG wave of EV profits.

Chris Wood is the Chief Investment Officer at RiskHedge, which focuses on uncovering disruptive technology stocks. We have covered Chris' Microcap Microchip Company presentation and plenty of other tech teasers, like Jimmy Mengel's "God Chip" Company.
Our presenter is so confident because according to his research, this critical technology will become legally mandatory for every new EV rolling off the factory floor.
The Deadly EV Problem
It's set to be mandated because the NASA-approved tech finally fixes a huge issue that's been holding EVs back from mass adoption. The huge issue is Battery fires. Bloomberg has reported in the past, "Battery Fires Haunt the Electric Car Revolution."
Such fires are much more brutal than fires from gasoline-powered vehicles. They burn ferociously at 1,000 degrees Celsius, three times the temperature inside a nuclear reactor and they can take hours or even days to extinguish.
With Governments pushing EVs as part of their all-out war on carbon emissions. It makes sense that regulators would meet to fast-track a technology that potentially addresses this glaring issue. So, how reliable is this new tech?
Well, NASA relies on it to protect its $2.7 billion "Perseverance Mission" on Mars, and its received praise from world-class engineers around the world.
Chris promises to reveal why he expects all EV makers will soon be dependent on the tiny company behind this watershed invention. And why it's one of those rare opportunities where even a small position could propel our portfolio to new heights.
The Pitch
We can find everything we need to know inside a brand-new report, "Carbon Velvet: Unlocking a $3.8 Trillion Megatrend."
It's ours if we sign up as new members of Project 5x. Chris' new research service exposing companies still flying under the mainstream's radar. A one-year membership normally costs $5,000, but if we take up his offer today, we'll pay only $1,995 for a one-year membership.
Perks include 12 monthly issues, specific entry, exit, and target prices, as well as urgent trade alerts.
What in the World is "Carbon Velvet"?
Getting back to the previous point made about battery fires. They can easily start when a single battery cell overheats.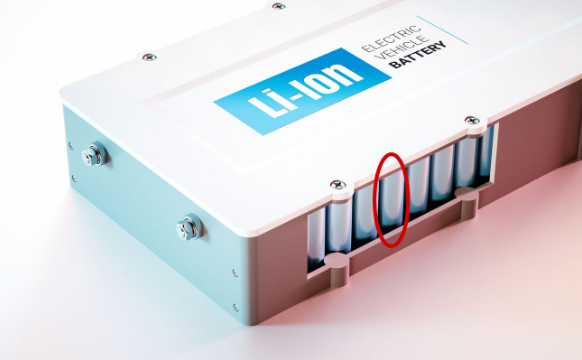 These cells have high currents flowing through them and high currents equal heat. If the heat isn't properly contained, it ignites neighboring cells in a domino effect that causes a fire. But the so-called "Carbon Velvet" wrapped around cells prevents even extreme heat from spreading.
It can do this because it is made out of carbon fiber that's 100 times thinner than a strand of human hair. Its tight atomic structure is exceptionally strong and unmatched at resisting heat.
The critical technology is Carbon Fiber Velvet Cathodes and the company Chris is touting here essentially owns a monopoly on this technology.
Besides being NASA-approved, Carbon Velvet is the only technology in the world approved by the US Department of Transportation for the transport of recycled, prototype and damaged batteries. This makes the company producing it a logical choice for EV makers. Essentially, a legally mandated revenue surge is what Chris is hinting at and it could come sooner rather than later.
The Thing to Kick Off The Cash Surge
Inside this building in Geneva, Switzerland…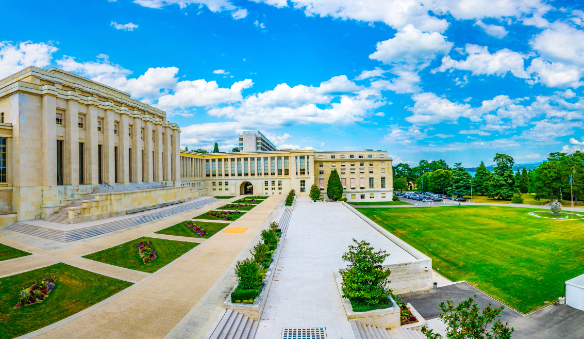 A group of representatives from more than 64 countries meets at least once a month. Most people have never heard about these meetings, but this group sets global vehicle regulations.
The group is called WP.29. Practically all major countries adopt the regulations this group of experts develop and they've already prepared a draft regulation concerning battery safety. It's called an "interim draft for the thermal propagation." The group is meeting on November 14th to discuss this and potentially make a recommendation.
This is where the company behind Carbon Velvet comes in. Chris has every reason to believe "the final regulations will insist on Carbon Velvet as the best solution to prevent battery fires." There's simply no alternative currently on the market.
Carbon Velvet is THE critical battery safety technology needed for mainstream EV adoption. Let's find out the name of the company that makes it.
Revealing the Carbon Velvet Company
Here is everything we know about our mystery business thus far:
Its patent-protected technology has been approved by NASA, Lockheed Martin, Jet Propulsion Lab, and the Department of Transportation.
The stock of the tiny California company behind the technology is currently priced below $2 per share.
This company recently announced they've inked a deal with a "Fortune 20 e-commerce" company to use Carbon Velvet in its commercial drone delivery fleet.
Based on this bit of info, the Carbon Velvet company is most certainly KULR Technology Group Inc. (NYSE: KULR). The clues line up perfectly:
The Key to a $3.8 Trillion Megatrend?
Chris believes the $3.8 trillion automotive market will come to depend on Carbon Velvet and the $14 trillion renewable energy boom will simply not be possible without this kind of breakthrough. Is he right?
The US Dept. of Transportation rubber stamp has helped validate the tech in the eyes of many and spurred more deals. If KULR can keep this momentum going, its battery safety tech (assuming it's as good as advertised), could build a sizeable first-mover advantage.
This hasn't led to profitability as yet. But apart from routine general and admin expenses and the obligatory investment into R&D, the business has no liabilities to speak of. Giving it a long runway to hone and refine its tech. KULR is an early-stage tech company with a massive potential near-term catalyst. For this reason, it's worth putting on your watchlist.
Quick Recap & Conclusion
Risk Hedge's Chris Wood is teasing a "Carbon Velvet" company whose technology is on the verge of becoming legally mandated for every EV manufactured.
We learn that the critical technology is Carbon Fiber Velvet Cathodes and it's the only technology in the world approved by the DoT for the storage and transport of lithium-ion batteries.
The name and ticker symbol of the company behind the revolutionary tech can be found inside a brand-new report, "Carbon Velvet: Unlocking a $3.8 Trillion Megatrend." Spoiler: An annual subscription to Project 5x – Chris' new premium research service is required.
The company behind Carbon Velvet was revealed here for free. It's KULR Technology Group Inc. (NYSE: KULR).
KULR is a compelling early-stage play with a potential near-term catalyst. It's worthy of consideration for inclusion in a speculative portfolio.
Is KULR the crème de la crème of battery safety technology? Tell us what you think in the comment section below.