Are you looking for details regarding Bob Carlson's "New American Retirement Plan"? At the start of his teaser, Bob immediately makes a public warning "issued on behalf of millions of Americans." This announcement apparently bears bad news regarding an attack on many Americans' retirement plans.
Due to this announcement, you might immediately look up details about his so-called new retirement plan. Bob even refers to it as a retirement survival guide that "could literally save your retirement a hundred times over."
But what is it all about, anyway? Will his "New American Retirement Plan" truly help you out retire with lots of funds? Let's all find out below.
Overview
Name: New American Retirement Plan
Editor: Bob Carlson
Publisher: Retirement Watch
Website: www.retirementwatch.com
Service: Monthly Newsletter Service
Cost: $49.95 (for Gold Subscription), $149 (for Diamond Elite Subscription), and a discounted price of $87 (original price – $249, for Platinum Subscription)
Although Bob says at the beginning of his teaser that you'll receive a copy of this book for free, that's not true at all. To obtain details regarding Bob Carlson's "New American Retirement Plan," you must purchase any of the following subscription plans above.
So, you will only receive a free copy of his book once you've chosen your preferred membership plan. But is it worth it to take out a portion of your money just to purchase this service? Here's what you need to know about this financial advisory below.
Note: You can also read about retirements teasers we've previously posted, such as the 20-minute Retirement Solution and the Big Cheat to get a hint of what Bob is trying to tease you with.
Who is Bob Carlson?
Prior to becoming an editor for Retirement Watch, Bob Carlson didn't imagine becoming involved in the field of retirement. Bob immediately took the CPA examination upon finishing his undergrad at Clemson University. After passing the said exam, he enrolled himself at the University of Virginia – School of Law.
From there, Bob had thought that he had set his path in becoming an adviser and tax lawyer. But it wasn't until during the 1980s that Bob eventually found his way into the world of retirement. During that time, Bob eventually wrote a book entitled Retirement Tax Guide. This book was created as a response to the numerous emails he received on questions regarding IRS regulations.
And besides providing independent research regarding financial and retirement concerns, he also became a part of the Fairfax County Employee's Retirement System Board of Trustees in 1992. In 1995, he became the chairman of the said executive committee.
From 2001 to 2005, he also became part of the Virginia Retirement System's Board of Trustees. And in 2011, he was assigned to the Deferred Compensation Plans Advisory Committee of the Virginia Retirement System.
What is Bob Carlson's Teaser All About?
If you have plans to retire or are already in retirement, then Bob Carlson's latest teaser has an announcement for you. In his presentation, he states how Congress is already set to "whipsaw multiple Americans' retirement plans."
Details regarding this law are included in a Salon report that Bob included in his presentation. But overall, what Bob is trying to say in his teaser is that Congress is after your retirement money. And it doesn't matter how little or how much you have in total. This is because they've changed the retirement rules, and from what we're told, it's not a good modification.
The change in question includes increasing the tax charges for taking your retirement money out. This, in turn, affects the money your inheritors will receive. And unfortunately, Bob states that this law won't be the last law Congress will implement regarding this law.
What Does Bob Carlson's "New American Retirement Plan" Contain?
Anyway, Bob has formulated a 190-page book entitled the New American Retirement Plan due to everything mentioned above. This book isn't available on Amazon and other bookstores. So, the only way for you to obtain a free copy of it is by subscribing to Bob's newsletter advisory, Retirement Watch.
Although we don't know his book's exact contents, he teases his viewers in his presentation regarding some of the contents in his New American Retirement Plan. Here they are:
Maximizing your social security benefits to receive up to 76% more on your monthly payouts (page 43)
Ways in legally offsetting the spiraling costs of long-term care (LTC) medical expenses and save possibly tens of thousands of dollars (page 182)
Creating a monthly (and tax-free) income stream that will last the rest of your life (page 77)
Ways to guarantee that you'd retirement money (page 9)
A method for you to receive 76% more on your social security payouts (page 136)
How to receive payments every month or quarter with the aid of your retirement paycheck portfolio (page 35)
Collecting payouts that are free of tax monthly for the rest of your life (page 68)
The New American Retirement Plan to manage your IRAs and Roth IRAs (upon accumulating them (page 98)
Three changes you should take into consideration for your estate plan (page 143)
Mutual funds tax secrets (page 97)
The Do's and Don'ts of IRA Investing (page 72)
The "end-around" maneuver to avoid congress' catastrophic new retirement law (page 62)
What Will You Get?
Besides receiving a free copy of Bob Carlson's "New American Retirement Plan" book that includes 192 pages, you will also acquire other general benefits as a new member of Retirement Watch. And of course, you are granted to receive more benefits depending on the type of subscription you availed. Here are the details below:
General Benefits:
A free copy of Bob Carlson's "New American Retirement Plan"
Retirement Watch Hotlines that deliver the latest news that could affect your retirement plan
Exclusive Live Conference Calls for Members
Gain access to Retirement Watch's Portfolio updates
Unrestricted access to Retirement Watch's official site
Gain entry to their Special Library of "Watch Lists"
Have access to essential links comprising helpful information regarding your retirement plans
Receive four brand new special reports
Gain access to the site's Online Retirement Spending Calculator
Get your hands on Retirement Watch's Ongoing Retirement Education Series
Extra Benefits You Can Also Get Depending on Your Chosen Type of Subscription:
Platinum subscription
One year's worth of Retirement Watch monthly online issues
Nine free bonus reports from the Retirement Watch
Diamond Elite subscription
A free copy of Bob Carlson's "New American Retirement Plan"
One year's worth of Retirement Watch monthly online issues
The same nine free bonus reports included in the platinum subscription
A brand new, up-to-date special report of Bob Carlson's The New Rules of Estate Planning that's priced at $200.
Gold subscription
A free copy of Bob Carlson's "New American Retirement Plan"
One year's worth of Retirement Watch monthly online issues
Cost and Refund Policy
Bob currently is offering a discounted price for his platinum subscription that he claims is worth $897.75. As stated on the order form, Bob is offering his platinum subscription for $87. On the other hand, his Diamond Elite Subscription costs $149, while his Gold Subscription costs $49.95.
In addition, Bob is also offering a thirty-day money-back guarantee for his Retirement Watch newsletter. And fortunately, you can still keep the materials you received in your initial subscription.
A Way to Save Your Retirement Plan "A Hundred Times Over?"
It's pretty evident how Bob uses panic throughout his teaser to stir your emotions and convince you to subscribe to his financial newsletter advisory. So, should you let panic drive you to subscribe to this opportunity?
If you look at the order form, you'd notice that you'd receive multiple benefits by subscribing to his service. But as enticing as it sounds, there's absolutely no guarantee that you can save your retirement plan "a hundred times over," as he states in his teaser.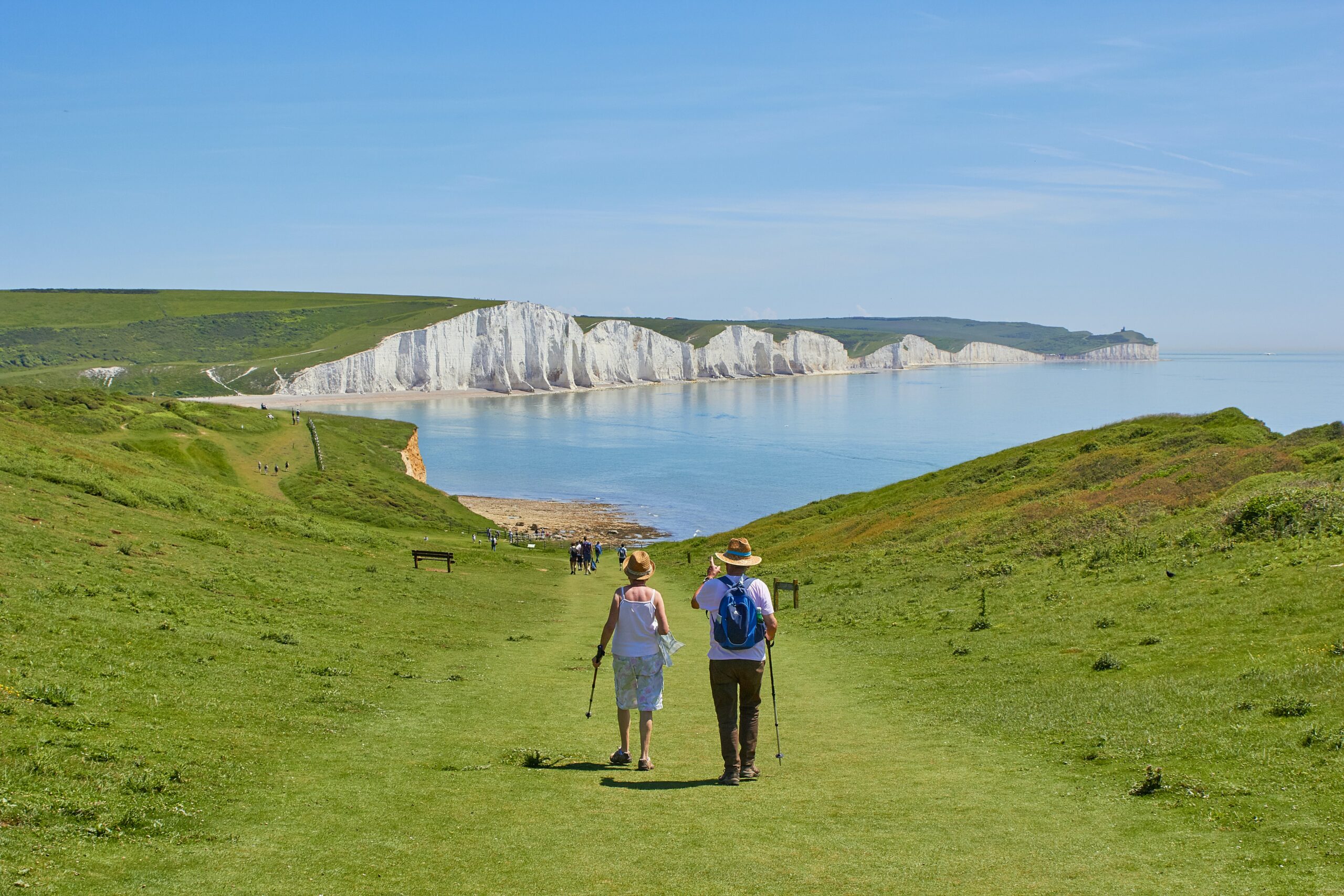 Well, it's safe to say that Bob Carlson's "New American Retirement Plan" could contain plenty of actionable advice. However, some common-sense information regarding investment retirement plans should be easily found through other mediums.
He also commented on the underlying advisory service, which is a part of his Retirement Watch service. Subscribers of these services provided their comments on a rating platform, some were good, some were bad. Overall, the rating is 3.5 stars.
And, of course, the only way to guarantee a good retirement plan for yourself is by making the right investment decisions. So, we don't think that you should expect this deemed "retirement survival guide" to completely guide your way through all your retirement problems.
Pros vs. Cons
Pros
Bob Carlson has plenty of experience in the field of retirement and retirement plans.
Offers a thirty-day money-back guarantee, excluding the costs of the books and the service's postage
You can still keep the materials you receive from the service even upon refunding your subscription.
Cons
He uses panic as a factor in getting you to purchase his newsletter service.
You need to shell out money first in order to receive a "free copy" of Bob Carlson's "New American Retirement Plan."
Conclusion
If you don't mind spending to receive a free copy of Bob Carlson's "New American Retirement Plan," go ahead and choose any subscription that suits your preferences. With a thirty-day no-risk money-back guarantee, you can simply refund your purchase if you decide that the service is not to your liking.
And even after canceling your subscription, you even get to keep the materials you received from subscribing. But of course, do note that owning a copy of his book alone won't definitely let you save your retirement money a hundred times over or easily solve your retirement issues.