Money Manager and financial author Dr. Stephen Leeb thinks a "Tiny $9 Company" could be worth a lot of money to us.
The 45-year market veteran is so confident because behind the hill in the picture below and beneath the forest floor lies a massive minerals deposit, that geologists and precious metals experts estimate could be worth $100 billion or more.
The Teaser
The foresty area with the aesthetically pleasing mist is located just below the Arctic Circle, meaning much of the ground lies frozen almost year-round.
Needless to say, this poses a serious problem when extracting something out of the ground is the name of the game. But there are signs that this could be changing and it could make us a fortune as a result.
Stephen Leeb has made some good calls in the past, like predicting the secular bull market that started in the 1980s and the tech stock crash of 2000. We have previously revealed his 5G Stock Pick and also reviewed some recent mineral-related teasers, such as Alex Reid's "Black Gold" Graphite Stock.
The imminent change Stephen alludes to is warming temperatures in the Artic, which is causing a mad dash among mining and drilling companies to extract the natural resources in the region.
According to Science – the publication, the Arctic, is defined as the northernmost region of Earth and its temperature is warming four times faster than the rest of the world.
Whether this is a result of the earth's axis shifting, as it tends to do every few hundred years or something else is neither here nor there. It is happening and to investors, that means one thing: Opportunity.
The Mother Lode of Precious Metals
Take a look at this map…
Each pink dot marks an oil and natural gas extraction site and every black diamond shows an active mine.
But there's one place that's not on this map. Yup, you guessed it, the foresty area with the mist.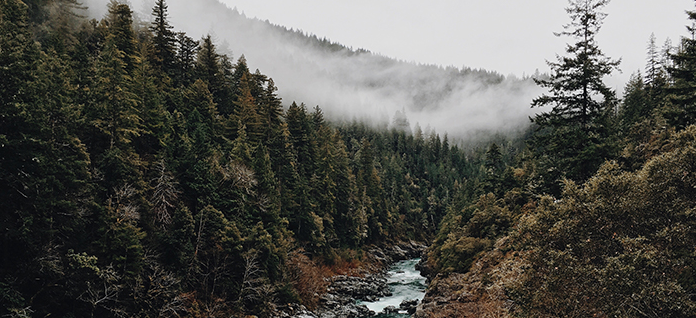 Right behind this hill is the "mother lode" of precious metals, estimated to be worth $100 billion and one tiny company could be sitting on top of what would be the largest gold deposit in the world.
The Pitch
Everything we need to know about the company sitting on this massive gold deposit is in a special report called Arctic Profits: The Tiny $9 Company That Could Hand You 20-Times Your Money.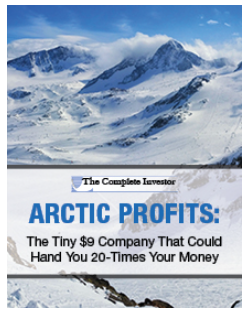 This report reveals the name and ticker of the stock and comes 'free of charge' if we decide to drum roll please…try out Stephen's premium research advisory service The Complete Investor. The price for a full year's worth of the service is only $39 and includes 12 monthly issues, access to several different model portfolios covering everything from income to growth stocks, and flash alerts on urgent trades.
The New Bull Market For Gold
Stephen's research shows that, right now, this opportunity has the potential to make us over 20x our money.
It all starts with looking at large-scale economic trends based on societal changes and the biggest change is occurring to our money.
Since January 2020, the US has printed nearly 80% of all US dollars in existence.
If we keep it simple and refer back to Economics 101, supply/demand says:
The more supply there is of something, the less valuable it is. That is exactly what is happening to major fiat currencies around the world and why central banks in many countries have been quietly buying up the old 'barbarous relic' known as gold by the truckload.
In 2020, central banks bought 255 tonnes of the yellow metal, and in 2021, they almost doubled that amount, snapping up 463 tonnes.
This is significant because on average, all the gold mined in the world each year is only about 2,500 tonnes. Hence why we just saw the price of gold surpass $2,000 per ounce. Demand is rising.
Why Gold?
Tradition is one reason, as gold has been currency long before paper money was ever introduced.
But even more relevant is the fact that a $100,000 investment in gold in 2000 has the purchasing power of about $535,000 today. Whereas $100,000 left in cash in 2000 would buy roughly $65,000 worth of goods today.
Gold has simply been the better investment and as gold prices continue to rise, investors are paying more and more attention to gold mining companies.
This is where the mining company that Stephan is teasing today comes into play.
If it really is sitting on the largest un-mined gold deposit in the world, it goes without saying that it could eventually become one of the most valuable companies in the world. Let's find out its name.
Revealing Stephen Leeb's Tiny $9 Company
Quite a few clues are revealed, especially regarding the management team of this gold miner. Here they are:
The executive that's getting this massive mineral deposit ready to be mined has a track record second to none. He and his team formerly discovered and financed one of the largest deposits of silver and zinc in the world and he previously founded a natural gas exploration company that became the fastest-growing privately held hydrocarbon exploration and production company in the US.
The latest geological estimates show that this company could be sitting on 33 million ounces of proven gold reserves. That's over 1/3rd of all the gold that was mined in the entire world last year.
It is currently trading for around $9 per share.
Stephen is very likely talking about NovaGold Resources Inc. (NYSE: NG). The clues match up well:
The largest shareholder of NovaGold is Thomas Kaplan, who previously discovered and financed the San Cristobal deposit in Bolivia, now one of the largest producers of silver and zinc in the world.
NovaGold owns the Donlin Gold project, which is located in the historic Kuskokwim Gold Belt of Southwest Alaska. Measured and indicated mineral resources are approximately 39 million ounces of gold.
Shares of NovaGold currently trade for less than $6 per share, but they did trade as high as $11 a couple of years ago.
Six-Figure Payday or Poorhouse?
The Final Assay results for the 2022 drill program at the Donlin Gold have been reported and they are…pretty good.
A 141-hole, 42,331-meter drill program was safely and successfully completed ahead of schedule, under budget, and included multiple high-grade gold intercepts.
This reconciles favorably with Stephen's claims in this teaser.
At this point in time, the project is at the feasibility study and permitting stage, with decisions anticipated to be made by the end of this year.
Of note is the fact that Donlin is a 50:50 joint venture between NovaGold and Barrick Gold Corp. (NYSE: GOLD). So one could also gain exposure to Donlin by purchasing Barrick shares, which is already an established gold producer.
All told the price of gold should keep rising as fiat currencies continue to depreciate, which makes Donlin a multi-billion dollar asset if and when scaled-up gold production commences. Moderate risk, and high reward with this play.
Quick Recap & Conclusion
Stephen Leeb is teasing a "Tiny $9 Company" that could be sitting on one of the world's largest gold reserves.
The only problem? It's located in a remote part of Alaska, so drilling and mining are even more difficult than usual. One company however is up to the task given the promising supply/demand dynamics for the yellow metal.
Everything we need to know about this company is in a special report called Arctic Profits: The Tiny $9 Company That Could Hand You 20-Times Your Money. It's ours with a subscription to Stephen's premium research advisory service The Complete Investor, which costs only $39 for the first year.
We say keep your money because we were able to reveal Stephen's pick for free as NovaGold Resources Inc. (NYSE: NG).
The most recent Final Assay results from NovaGold's Donlin Gold Project were positive and final permitting and feasibility should be done by the end of this year. Given the rising price of gold and confirmed reserves at this project, it presents only moderate risk with a high upside over the long term.
How high do you see the price of gold going? Tell us in the comment section.