The Motley Fool is back with another investment teaser. And this time, they're teasing a "Crypto Dark Horse" pick growing in the Fintech field, and they believe that this pick is the next trillion-dollar stock. So, what is Motley Fool's "Crypto Dark Horse" Pick? Let's try figuring it out based on the email teaser we received from them.
The Teaser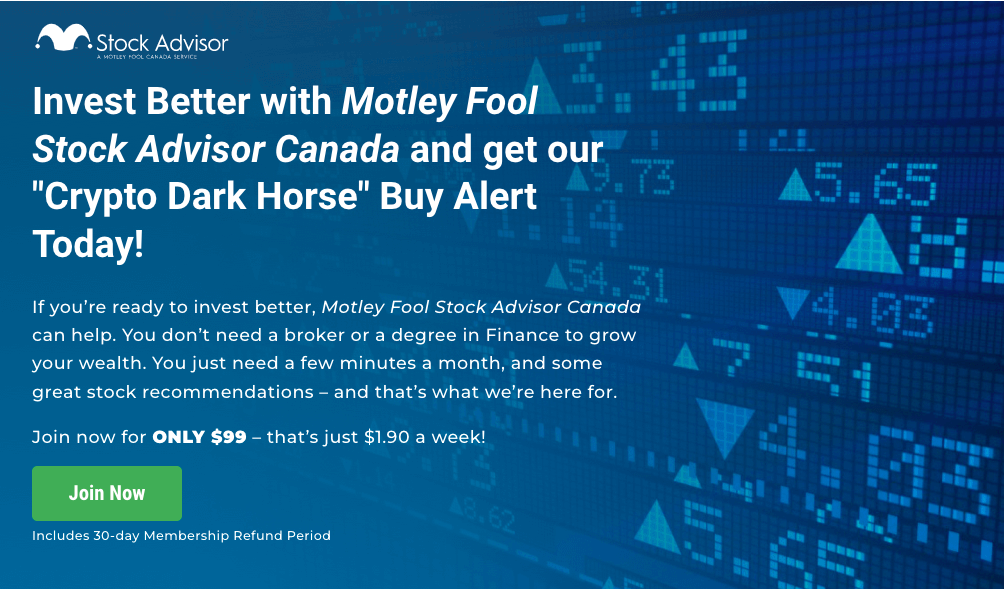 Before proceeding to the email teaser, let's get to know more about the person behind this announcement – Jared George. According to the teaser, Jared is Motley Fool Canada's Membership Team Lead. And after further lurking, we found out his LinkedIn profile states that he is a direct response copywriter with a diversified foundation of experience in the marketing and advertising fields.
And, of course, it makes sense that The Motley Fool would have him write this teaser. After all, The Motley Fool would love to gain more subscribers to their investment service. But then again, Jared is simply the writer for this teaser email.
After all, The Motley Fool was established in 1993 by siblings Tom and David Gardner, so they should be the ones behind this stock pick. And according to their official website, they allegedly claim to help over 1.75 million people receive financial freedom primarily through their newsletter services. 
Note: Before we go back to the main teaser, you might want to read our previous posts on The Motley Fool's Top Crypto Play and Fazer Stocks. 
Now, let's go back to the teaser.
The email starts with them introducing how Bitcoin has propelled more than 14,000% in gains, which has produced many millionaires and billionaires in the process. But according to their email teaser, they believe that Satoshi Nakamoto created more than just a millionaire and billionaire-maker.
In fact, they also believe that Satoshi would possibly aid in creating a bigger economic opportunity years later. Here are some hyped-up claims included in their email teaser:
Motley Fool claims that this stock includes a potential boost in the portfolio similar to Bitcoin's boost.
They state that investors believe Motley Fool's "Crypto Dark Horse" Pick could possibly capitalize on over $12 trillion thanks to an economic chance they saw.
This allegedly has potentially life-changing profits for those who gain even just small exposure to this mystery stock.
Moreover, Motley Fool's recent teaser doesn't just include their primary pick that they describe as the big winner of the upcoming revolution in the economy. They're also hinting at four additional companies that they think will become major players in creating the next middle-class millionaires in the crypto world.
And due to what they state is a level of disruption they've never seen before, they're essentially calling their stock pick their "Crypto Dark Horse" stock pick. But of course, knowing how most investment teasers go, you'd know what comes next after this.
The Sales Pitch
Like always, more details regarding Motley Fool's "Crypto Dark Horse" Pick are included in their Stock Advisor Canada investment service. And to get in the said service, you'd have to pay your way through. Currently, The Stock Advisor Canada offers a discounted price of $99 for one-year access towards their investment service.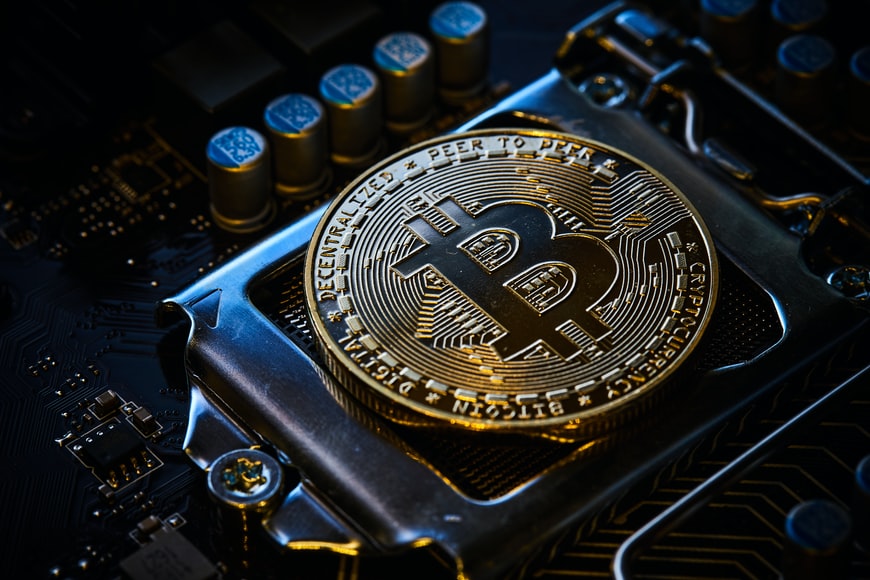 Other than getting your hands on details regarding their primary pick and the four other companies, you also get instant access to their members-only website and stock recommendations provided to you every month. You can also choose to refund your membership within thirty days of subscribing to their service.
So, What is The Motley Fool's "Crypto Dark Horse" Pick All About?
In the teaser, Motley Fool highly likens this company stock to create like how Apple significantly changed computers and cellphones, how Tesla greatly transformed electric cars, and how Bitcoin fundamentally changed blockchain tech. After all, Motley Fool states that this Crypto Dark Horse is here to revolutionize Money 2.0.
According to Motley Fool, this Crypto Dark Horse company found an opportunity in the developing field of Fintech. This opportunity propelled this company to enter the Fintech field with a powerful alternative for transferring digital cash peer-to-peer. From there, they established a business that would get them moving into the mainstream market.
And apparently, this company has already been establishing prominent business segments "to disrupt the status quo" and offer support towards financially-focused fields. Furthermore, the teaser also states that the blockchain industry has processed more than $12 trillion in transaction volume in just 2021.
Due to that, The Motley Fool believes that this Crypto Dark Horse company revolutionizing Money 2.0 could possibly make the most out of $12 trillion or more in this economic opportunity. But is $12 trillion or more really up for grabs here?
The Future of Revolutionizing the Finance Sector
Although there are no exact clues pointing out the stocks teased by Motley Fool, we believe that some of the details in the email are pointing us out to some. 
So, do you remember how we are told in the one email that…
"They entered the market with a strong new alternative for moving "digital cash" peer-to-peer, then built a supercharged business to propel their platform into the mainstream."
They are "revolutionizing "Money 2.0" and thereby facilitating crypto adoption worldwide"

With these clues, we can make some guesses that the company seems Block Inc. (previously Square). After all, we know The Motley Fool is very bullish on this one company and has recommended them in their American Stock Advisor service. Not only that, but they are pushing ahead with their crypto services and are responsible for onboarding many average Joes and Janes into the world of crypto.
Just a thought.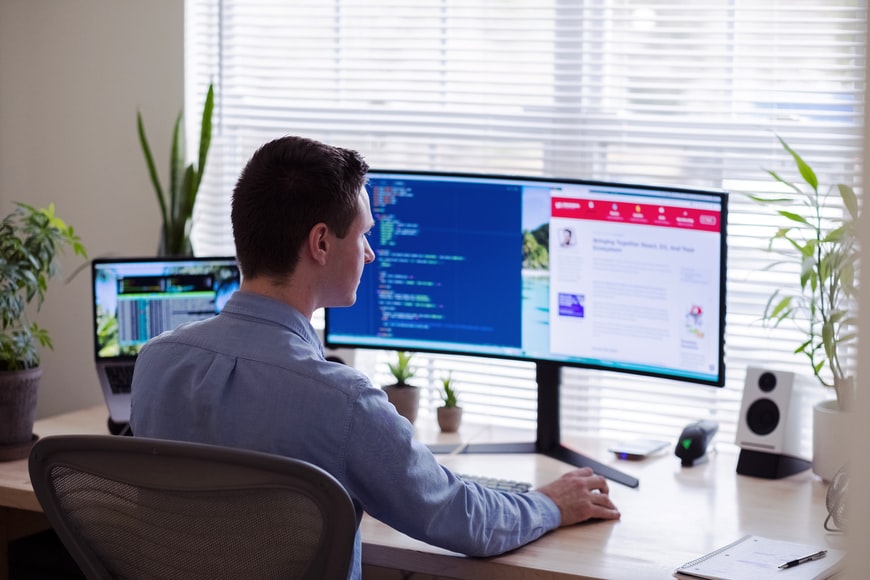 Despite the guesses, there's still no guarantee that things will go the way Jared George states in this investment teaser. After all, $12 trillion is quite a huge market cap. So, it will definitely take a lot for this particular stock to reach huge profit percentages.
Still, it is worth noting that the cryptocurrency sector, particularly Bitcoin, has contributed significantly to the Fintech industry. For instance, Bitcoin transactions have greatly aided in transferring money without the need for any intermediaries and secure transactions between users.
With that being said, you can go ahead and take a look at this investment and try giving it a shot. Just don't quickly jump to conclusions thinking that you can easily rake in life-changing profits as the investment teaser claims.
Quick Recap and Conclusion
The Motley Fool teased an opportunity to invest in what they believe is the "next trillion-dollar stock."
Besides teasing the big winner of this upcoming potential economic revolution, they also reportedly hinted at four other companies that they claim would create the "next wave of middle-class millionaires in the crypto vertical."
Of course, to get further information regarding Motley Fool's "Crypto Dark Horse" Pick, you'd have to subscribe to their Stock Advisor Canada investment service worth $99.
Since there wasn't a lot of information in the teaser, we can only make guesses. 
So, do you know what Motley Fool's "Crypto Dark Horse" Pick could be? If you have any further leads, do share them through the comments section!