It seems like only recently that most became aware of 5G technology and already it appears to be on its way out, in favor of a technology that's about to blindside and "make it practically obsolete overnight".
Andy Snyder, the founder of Manward Press is here to tell us all about "a stunning new technology" that he says is about to destroy 5G and also tease "a small 6G company", that is at the forefront of a brand new market. Some interesting stuff right out of the gate here, and this is the "6G Superstar" stock we're focused on exposing here.
The Teaser
Andy kicks things off by telling us that this "brand new market" is expected to "rocket to $1 TRILLION over the next two decades…giving early investors in this opportunity a chance to multiply their money many times". Apparently this new technology "can connect to regular cell phones and provide high-bandwidth mobile data anywhere on earth", unlike 5G which only works in metropolitan cities and requires thousands of cell towers be erected.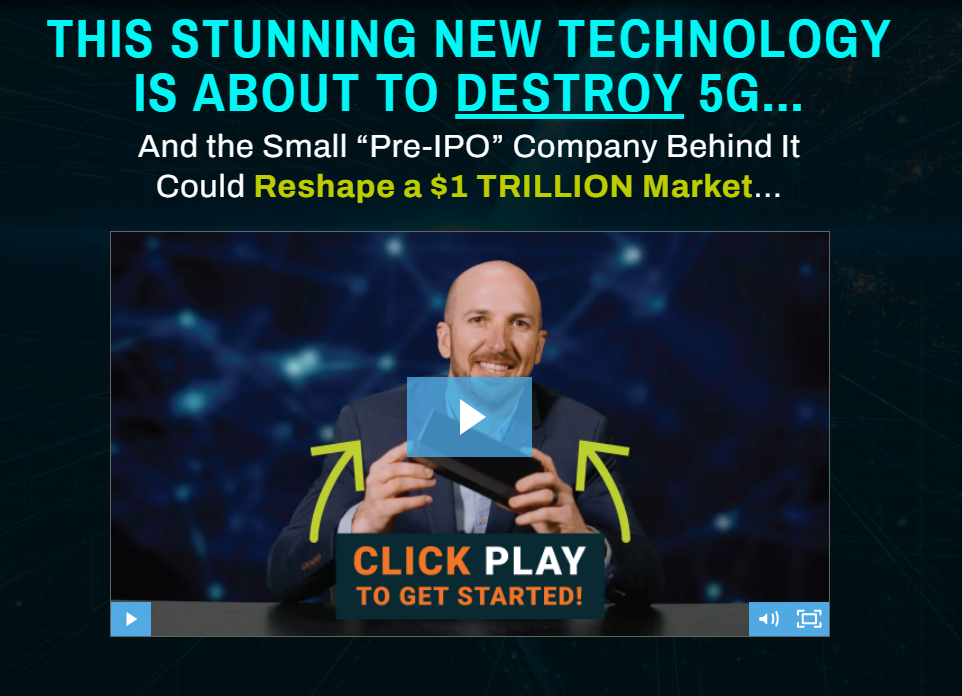 Andy Snyder is an American author, financial analyst and the founder of Manward Press. Manward was founded in 2016 and is an independent publisher that tries to apply contrarian thinking to help its subscribers build wealth. We have previously written up teasers from Andy Snyder – see his #1 Tech Stock and 6G technology in general, with Jeff Brown's "6G Stocks".
For regular readers, this is just about the time big name investors are shamelessly dropped in order to bring legitimacy to the claims…and right on cue we get told that "powerful names like Elon Musk… Tim Cook… and Jeff Bezos… are quietly rushing to get involved in this new 6G game-changing technology".
The claim that "6G could become a $1 trillion market over the next 20 years" is attributed to Morgan Stanley. But the author says that is not even the best news about the 6G opportunity. Instead, this would be the fact that "one tiny company has lined up all the key patents" to this technology.
The Sales Pitch
In order to find out the name of this "6G superstar" company, you must subscribe to the Manward Letter. This will score you the brand new research report entitled: "The Most Lucrative Technology in America – and How It's About to Capture a $1 Trillion Market."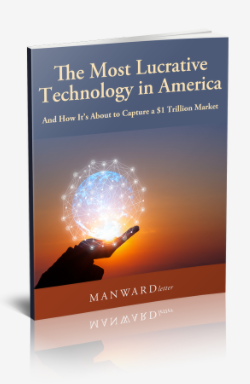 If you hurry and join today, they will make this a no-risk offer and let you "test-drive" the letter for one full year at a cost of just $49. This is 80% of the regular price of $250 and they will even throw in four bonuses, as well as access to a model portfolio, weekly email blasts, and at least one new stock recommendation every single month.
What in the World is 6G Technology?
We are given a snapshot from March 2020 of engineers completing a massively successful test at a remote location in the Falkland Islands. This date is significant because it is allegedly "the first time in history that a satellite signal was successfully received on earth".
No wires
No towers
Just a satellite…and a regular old cell phone in the middle of the ocean.
All made possible by this one little company, whose low Earth orbiting (LEO) satellites were receiving and sending all of the data. The ability to deliver a crystal clear connection, stream ultra-high definition video, and video calls while also having apps running simultaneously, are just the types of things that's possible with this new 6G satellite technology.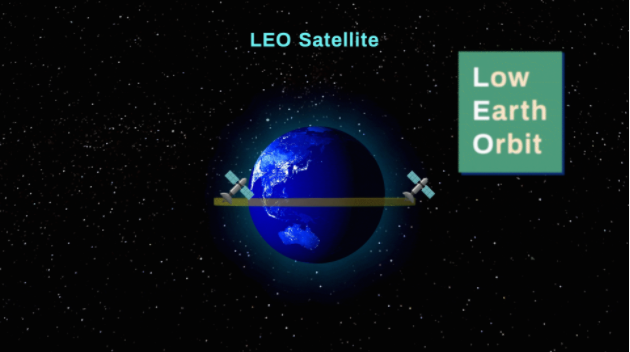 In fact, MIT did a study of the different satellite technologies available today. This study found that this company has "the most effective system in terms of gigabytes per second." Andy also states that his own research has shown that "this company's patent-pending satellite technology will soon allow it to be used with regular phones that already exist".
So now that we know patent-pending LEO satellite technology is what is being teased under the guise of 6G satellite Internet, what is the game changing company that will deliver this to us? Keep reading to find out.
Revealing the 6G Superstar Stock
This company is to deliver high-speed connections from space to a regular cellphones on Earth. If it is successful in doing so, it could capture a significant chunk of the $1 trillion annual cellphone market. Here are some clues to help us track down its identity:
The 6G superstar stock is "already one of the world's leading satellite operators".
The 6G Superstar is already forging high-profit partnerships with deep-pocketed government agencies, as well as some of the world's leading enterprises.
The Canadian Space Agency also says the 6G Superstar's network will provide "access to high-speed broadband internet globally".
Apparently this company is already in good financial shape, raking in $687 million in revenue in 2019.
Finally, the author also tells us that this is a privately held company, but not for long! As it is in the process of combining with a publicly traded company which owns nearly two-thirds of its stock.
Given these clues, the company in question is very likely Telesat Corp. The company has grown to be one of the largest and most successful global satellite operators. Apart from this, here is what gave it away:
Telesat recently announced that it is set to become a publicly-traded company through an agreement with Loral Space & Communications and PSP Investments. With the transaction expected to close in the second or third quarter of this year.
Telesat has a long-standing partnership in place with the Canadian Space Agency, which would fall under the banner of "deep-pocketed government agencies".
The company did generate over $900 million in revenue in fiscal year 2019 (nearly $700 million through the first three quarters of that year), giving credibility to the "good financial shape" comment.
The Biggest Game-Changing Opportunity of the 2020's?
Since Telesat is still a privately-held company as of press time, we do not have access to its financials and other material disclosures in order to properly value the business. However, we can speak to the opportunity itself and the bigger macro picture at this juncture.
As one of the largest and most successful global satellite operators, Telesat is already extremely well positioned to profit from the future push towards sixth generation (6G) wireless communications. Indeed, China is already pushing forwards towards this, with an aim to make 6G commercially available by the year 2030. In order to achieve this, it will need a network of either wholly state-owned satellites or a public/private partnership with a private enterprise which does own such a network.
A Canadian-based company such as Telesat, with its planned constellation of 300 low orbit satellites set to provide high-speed Internet service worldwide by the end of 2023, could be one answer.
A rather big concern for investors however, should be the amount of capital the planned IPO and likely additional equity offering(s) will need to raise in order to make all this viable. Current estimates are usually in the $3-$5 billion range. This will mean continuous dilution for shareholders in addition to the uncertainty about how much revenue such a service will initially bring in.
Bottom line, the best value does not usually come from brand new IPO's. For a more established company like Telesat, the best buying opportunity will come at some low point in the future. This can be missed earnings at the end of a quarter, an internal crisis or even a broader market downturn.
Quick Recap & Conclusion
Andy Snyder from Manward Press is here to tell us about a technology that is going to make 5G "practically obsolete overnight".
We are told that "6G could become a $1 trillion market over the next 20 years" and that "one tiny company has lined up all the key patents" to this technology.
To find out the name of this company, we must pony up $49 (savings of 80% from the regular price of $250) for a one year subscription to the Manward Letter, which will include the special report: "The Most Lucrative Technology in America – and How It's About to Capture a $1 Trillion Market."
If you're like us and would much rather prefer to keep some extra money in your pocket, we were able to uncover the name of this company for free right here as: Telesat Corp. A privately owned company, that is all set to complete its IPO in the second or third quarter of this year.
By the sound of it, it appears that 5G will just be a road stop on the way to 6G, as it is a much more advanced technology. Relying on a network of satellites rather than cell towers, which Telesat is well-positioned to deliver and then sell its network bandwidth to other existing telecommunication companies.
Have you previously heard of 6G technology? Given that it entails a network of LEO satellites up in the stratosphere in order to be commercially viable, how soon does it become a reality? 3 years, 5 years, 10 years or more from now? Let us know in the comment section below.