In his latest marketing newsletter, investment guru Louis Navellier teases potential gains of 6,000% or more from just one stock. He even goes as far as calling his latest financial pick the "Netflix of 5G", mentioning the company's 9,660% gains "after 4G came into existence in 2009." 
In other words, he describes his latest stock pick as having the same effect on your portfolio as it had on the investors who understood Netflix's potential and got in early after it went public. All this information and other investment tips are packed in Navellier's newsletter, which you can subscribe for $49-$99 annually, depending on the package you choose. However, if you're not willing to pay the price, we can help you uncover the company teased right here in this article for free, just keep on reading.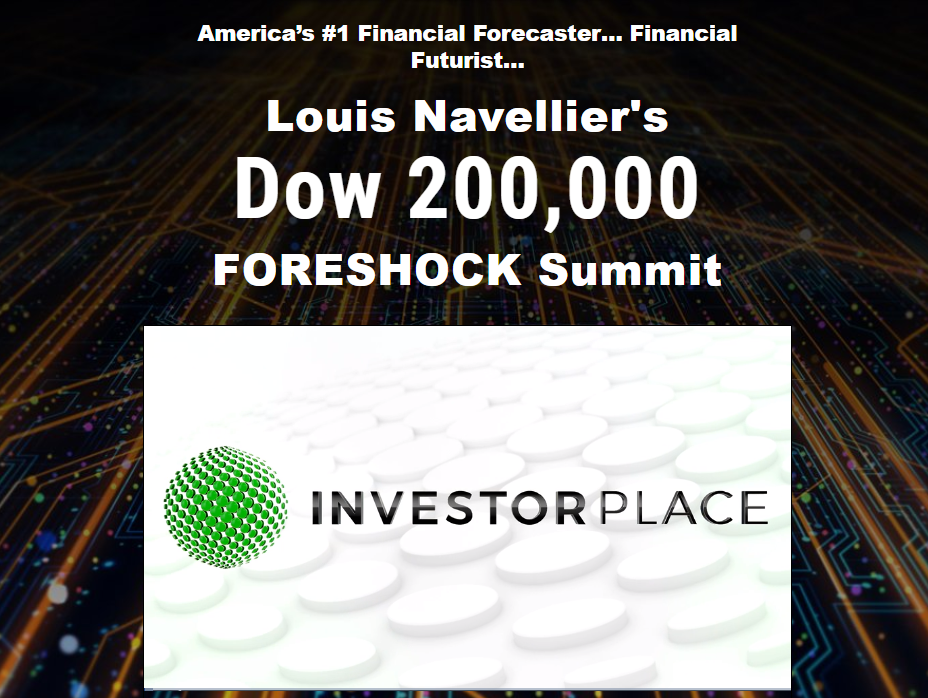 The Basic Membership is sold for $49 and consists of 12 monthly issues of the Growth Investor, access to Navellier's model portfolio, as well as various special reports, including the one that we're going to talk about later, The Netflix of 5G. Another report you'll get is the Six Core Moneymaker Firms That Could Grow 600% or More, where he teases other six companies that can potentially bring you big returns if you decided to invest in them now. 
The best part is the fact that he does offer a 30-day money-back guarantee which is quite rare to find in other similar investment subscription newsletters, so we have to give some credit for that. As you can already imagine, Navellier's stock pick is linked to the 5G industry, which has been rapidly developing since 2018. It is a rapidly expanding market and, therefore, a potential goldmine for investors. But, before talking more about the specific company Navellier teases and the 5G market in general, let's find out more about Navellier himself.
Who is Louis Navellier?
Louis is the Chairman and Founder of Navellier & Associates, which manages $2.5 billion worth in assets. He is the author behind 4 investment newsletters focused on growth investing, including Quantum Growth and Blue Chip Growth, and can be frequently seen on TV, as a talking head on CNBC, Bloomberg, and Fox News. 
Navellier has over 30 years of experience in the investment field and is a well-known figure of Wall Street. Thanks to his expertise, he has predicted the future of some companies that have significantly increased their value, providing good revenues for investors in a short time according to his bio. It goes on to say that he has predicted the rise of NVIDIA "before it went on a massive 4,652% run" and he also picked "the number one performing stocks on the S&P 500 in 2014, 2016, and 2017." We know he is currently very bullish on 5G, as we have covered one of his other sector picks in the past – Navellier's 5G Turbo Button Stock.
Navellier also launched an exchange-traded fund (ETF) in 2009 but it underperformed the stock market, partially due to the economic crisis, and was liquidated in 2016 (can't win them all).
Is The 5G Sector A Good Place To Invest?
According to Navellier, "the new technological shift brought on by 5G will bring about $12 TRILLION in new wealth in the coming years", while The Financial Times calls 5G tech "a Game Changer for Humanity." 
Most of Navellier's marketing pitch is about the great investment opportunities in 5G, saying that the tech will be used to create smart cities in the future, solve traffic jams in crowded metro areas, and more. It is already successfully being used in the rising tele-medicine field for long-distance surgeries and can help optimize factories and increase their productivity. Moreover, 5G tech will soon be implemented in all self-driving cars to avoid crashes and increase the safety of passengers, and these are just a few notable uses.
The potential for 5G is clearly there, as we have covered and stated in previous articles teasing opportunities in the sector – Jeff Yastine's 5G Stock Pick Review. But, how can you make sure the 5G company you select will be one of the winning ones that can help you retire with a small fortune? Since we're talking about a market still in its infancy, there are chances for significant fortunes to be made, as well as complete disasters that can blow up your entire investment portfolio. 
Therefore, we suggest sticking to what you know, instead of chasing after the latest hot trend. Smart investors would rather make a consistent 10% per year instead of risking losing everything for only the potential of much higher returns. Safety of principle and a satisfactory return is all you need over the long-term.
The Company Being Teased
Although the clues were rather scarce and Navellier mainly talks about the investment opportunity in the 5G sector rather than a single company, we were still able to identify the company he's teasing as "the Netflix of 5G". Let's take a closer look at what he pitches:
He's mentioning "one of the leading owners of telecommunication towers in the U.S., India, Africa, and Latin America" and continues saying that the company "already signed contracts with AT&T, Verizon, Sprint, and T-Mobile."
Navellier continues by saying that "it owns and operates the real estate and infrastructure necessary for the 5G rollout", and these are pretty much the only clues he reveals. 
Luckily, we were able to identify the company being teased as American Tower Corporation (NASDAQ: AMT), and here is how we came to our conclusion:
By searching the Top 10 telecommunication tower owners in the world, we found out that American Tower Corp. is one of the largest owners in the U.S. and that it operates nationwide, as well as in Mexico, South America, and Africa. American Tower also added close to 20,000 sites in India from transactions with Vodafone India in 2018. 
In 2016, it expanded its presence to Argentina, while, back in 2015, it "acquired the exclusive right to 11,448 wireless communication sites from Verizon Communications, Inc., increasing its U.S. tower count to approximately 40,000."
It also continues its worldwide expansion with tower locations in Nigeria, "adding approximately 5,800 sites to its African portfolio".
Verifying what Navellier mentions in his teaser, American Towers "became a Real Estate Investment Trust (REIT) and began making regular dividend distributions to stockholders", back in 2012. 
Potential For 6,000% Returns?
As we already mentioned, there are hundreds of companies and start-ups sprouting up to get a piece of the 5G pie, all trying to become "the next big thing"; according to Navellier, his pick "could grow 6,000% or more in the next couple of years." 
We definitely recommend containing your enthusiasm about 5G shares at least for another couple of years, allowing the market to mature and become less risky. With that said, American Tower is one of the more mature telecommunication companies operating in the 5G sector, with revenues of over $50 billion while being publicly listed for over 20 years now. American Tower is a stalwart, that could stand to still get a whole lot bigger as phone carriers and other companies rush to access its already established infrastructure. Its wireless tower assets provide consistent cash flow and even though it won't return anywhere near Navellier's brag of over 6,000% over the short-term, it may out-perform over the long-term despite its current sky high high valuation.
In other words, it won't turn you into a millionaire overnight but it may be a solid pick over the next five years or more, especially as 5G fully rolls out and becomes the standard for all carriers.
Quick Recap & Conclusion
Navellier is a financial analyst and investor with over 30 years of experience, specializing in new markets and the newest opportunities, such as the 5G industry. In his latest marketing ad, he pitches his

Growth Investor

subscription newsletter which, for prices between $49 and $99, promises to deliver 12 monthly newsletters, investment opportunities, free access to a website of the same name, as well various bonus reports with more investment tips. 

Louis Navellier considers the 5G industry as the best investment for the future, claiming it can bring you huge returns with just a small initial investment.

We revealed The "Netflix of 5G" stock he teases as American Tower Corp. (NASDAQ: AMT) for free, saving you the retail subscription price of his newsletter.

American Tower Corp. is already a large, mature company that is more likely to to deliver returns over the very long-term instead of outsized returns over the short-term.
Will 5G tech truly revolutionize the world in the next five years? Would you invest in 5G stocks? Let us know in the comments below.