If you're looking for information regarding Jim Rickards' "COBRA", then you're in the right place. This guide will provide everything you need to know about this service. Similar to his other research service that we also reviewed, fear is yet another primary element in his services and presentations.
This time around, he says in his presentation that The Pentagon is fighting the next world war. But unlike most wars, this one does not involve the usual bombs, bullets, and missiles. Instead, this world war will use what Jim refers to as unconventional or asymmetric weapons and tactics.
He further claims that this ongoing asymmetric battle is coercing up to $6.6 trillion to alter hands every day. And in the presentation, he claims that his COBRA system will help people get the most out of this asymmetric battle.
So, what are these unconventional weapons? And how will his COBRA system exactly help out in this war that utilizes asymmetric weapons? Let's all find out together.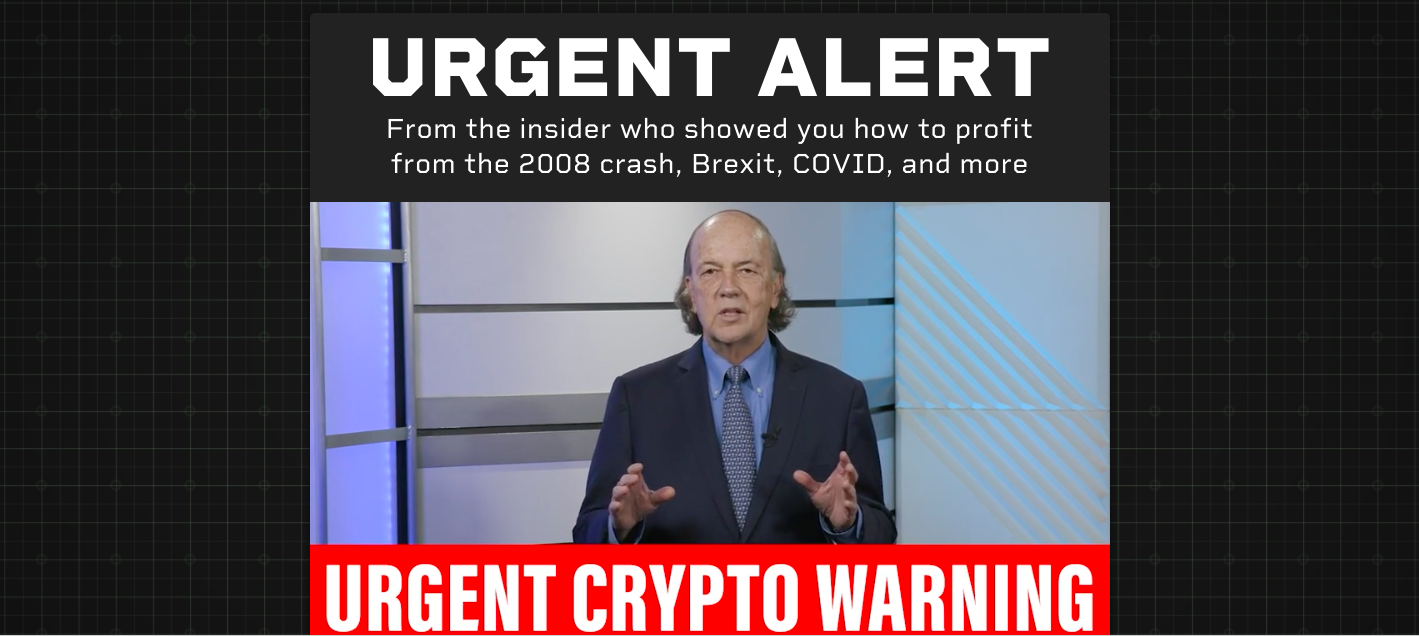 Overview
Name: Tactical Currency Profits
Editor: Jim Rickards
Publisher: Paradigm Press
Website: www.paradigmpress.com
Service: Trading and newsletter research service
Cost: $5,000 per year (special discounted yearly price: $1,995)
To get a hold of Jim Rickards' COBRA system, you'll need to subscribe to his subscription service entitled Tactical Currency Profits. And throughout the presentation, Jim Rickards makes it clear that he created this exclusive system of his based on his knowledge and years of experience as a warfare advisor.
But will subscribing to this service prove to be worth your money? Let's get to know more about it below.
What to Know About Jim Rickards
Before we go into detail about Jim Rickards' "COBRA", let's get to know more about the man behind this service. Other than being a best-selling author of politics and economics-related books, he is also a lawyer, warfare advisor, and economist.
In addition, he also worked for prominent institutions where he had high-office positions. These include Citibank, Caxton Associates, and Long-Term Capital Management. Jim Rickards also became a combat advisor to the CIA and DOD. Furthermore, he is also part of Washington DC's FDD Center Advisory Board.
Additionally, he was a Washington advisor on asymmetric fighting tactics. Jim says he was a part of the CIA and DOD's simulations that served as preparations for their anticipated economic warfare.
He also recently released his Strategic Intelligence Review, which we covered here.
What to Know About Jim Rickards' COBRA
Later into Jim Rickards' briefing, we find out that COBRA is actually an acronym. COBRA stands for Currency-Optimized Breakout and Reversion Analysis. We also find out that the sixth domain of war that Jim is referring to is all about economic warfare.
So, what does COBRA have to do with this sixth domain of war? Later in the presentation, Jim Rickards reveals that COBRA is a system he created to help his readers gain profits from the capital flows formed by several economic warfares.
Other than that, he will also look at other "macro" factors that can affect nations in economic terms. Such factors include disasters, political disturbances, monetary disequilibrium, and the like. For instance, he believes that the next pandemic might even be started on purpose. Given how it's negatively impacted powerful countries, Jim Rickards claims that he won't be surprised if another pandemic occurs as another nation's economic weapon.
And this is precisely why he developed a system so that his readers can get the most profits from these events. But how will this system work?
How Will COBRA Work?
So, how will Jim Rickards' "COBRA" system work? Jim Rickards explains that the COBRA system is created based on the Pentagon's war rooms. And in the presentation, he shows viewers what he calls the Tactical Operations Center. This area is where he'll track and analyze economic battles. From there, he will examine particular opportunities where users can profit from.
But Jim emphasizes that his COBRA system won't focus on stocks. In his presentation, he states that his COBRA system will track currencies. He says that, unlike stocks, currencies aren't affected by factors such as expectations vs earning performance, public opinion, product/service liabilities, and more.
In addition, he also says that currencies are much more favored by smart investors since they're range-bound. Unlike dealing with stocks, you won't have to deal with large price fluctuations with currencies at all.
And with COBRA, you apparently wouldn't have to read through dozens of annual reports, advisor's summaries, company press releases, and other necessary documents for you to gain efficient trading profits. After all, the COBRA system will do its work for you.
Moreover, there is around $6.6 trillion worth of winning and losing global currencies on the Forex every day. That amounts to 40 times of trading action compared to the world's stock markets combined. And with Jim Rickards' back-tested system, you can utilize Jim's sixteen currency-tracking securities that are affected by other currencies or are directly indexed to considerable worldwide ones.
From there, you can trade options that are attached to those securities. His system is back-tested with three years' worth of data from years 2018 to 2020 to ensure its validity. And although the system is entirely brand new, Jim asserts that his simulations showcased winning trades that contain 90% accuracy.
Unfortunately, further details regarding his COBRA system are locked behind a paywall. For that matter, you'd need to shell out nearly $2,000 if you ever want to catch a full glimpse of the system's workings.
What You Get
Besides reaping the benefits of his trading research system, you can get your hands on the following core benefits once you subscribe to his Tactical Profits Currency trading and newsletter research service:
Bi-weekly tactical briefings that are given out every other Wednesday: You will get Jim Rickards' complete analysis on different worldwide events, trends, and of course, news regarding economic warfare.
Critical "Buy Now" and "Sell Now" Action Notices: Every time Jim Rickards' "COBRA" system identifies tradable price actions in its sixteen currency-tracking technologies, he will send out notices containing the necessary steps you must do.
Gain Entry to His Exclusive Web Portal: This web portal includes a complete archive of various issues, briefings, updates, trading action notices, model portfolios, and other related materials that you can use to your advantage.
Periodical Currency "War Game" Exercises: Similar to the Pentagon's tactical drills, these battle games execute simulations of economic warfare and their included possible profits. Members of the service can participate in Jim Rickards' periodic war game exercises related to economic warfare.
Other than these core perks, you will also get the following bonuses you can keep forever when subscribing to Tactical Currency Profits:
The COBRA System Confidential Digital PDF: This document includes complete details about the COBRA trading system and how it works.
An up-to-date copy of his book entitled Currency Wars
Cost and Refund Policy
For a limited time, Jim Rickards is offering a one-year subscription service to Tactical Currency Profits for as low as $1,995. He also says that those who manage to avail of the subscription at that price can keep renewing their service using that discounted price. However, unlike his Strategic Newsletter service, he does not offer any refunds for Tactical Currency Profits.
On his secure order form page, he states that there's a non-refundable policy so that nobody takes advantage of it and easily claims the free bonuses that come with the subscription. After all, Jim Rickards does indicate that his COBRA system report includes tons of sensitive information about the system's intricacies. And if putting it into perspective, that does seem a bit fair for him to do.
Pros vs Cons
Pros:
Jim Rickards clearly has the experience and knows his stuff after having worked with prominent organizations
Offers special discounts for his research service, and those who get to avail the subscription at the discounted price can keep renewing it for the same discounted price
COBRA allows you to trade on the FOREX without directly trading on it
Cons:
Offers a pricy, non-refundable research service
The system is only back-tested and may not work as intended when implemented in real-life markets
Conclusion
We're now near the end of this guide regarding Jim Rickards' "COBRA" system. Due to that, this now begs the question: is it worth it to shell out your money for this trading and research service?
As stated above in the cons section, it's worth noting that Jim Rickards' "COBRA" system is only back-tested. Even if he has dedicated three years of back-testing for COBRA, he has yet to test his system in the real market using real money. To further elaborate on this point, there's no guarantee to know if his system will achieve what the simulations indicate.
And with his non-refundable research service, you may end up losing more money if things do not go as his system predicts. However, it is granted that he does know his stuff given his experience and the positions he held in prominent organizations. But since his service comes with a pricy and non-refundable option, you may need to tread with caution if you do decide to avail of Tactical Currency Profits.