Angel investor and technology insider Jeff Brown is back with a special report entitled "How to Make a Fortune From Tesla's Secret Supplier", which teases a company that is alleged to be "Tesla's secret supplier". The company is apparently so nice, that he had to write about it twice in two separate marketing newsletters and interviews. 
In the first teaser, Jeff Brown mentions a company that has to do with Shared Autonomous Vehicles (S.A.V.), while the second teaser is an interview with Chris Hurt about the combination of two separate market sectors that bring one particular investment opportunity to get rich off this brand new S.A.V. technology. As previously mentioned, both teasers point towards the exact same investment opportunity, so here is everything you need to know about and if it really gives you a chance to make a fortune as Brown claims.
The Teaser
In both teasers, Brown talks about a new technology in a market that CNBC has called "a $30 trillion market that is just getting started." Brown claims that something known as S.A.V. "could put up to an extra $30,000 in your pocket every year", while also mentioning that "it's bigger than 5G, AI, blockchain or any other tech trend you might have heard of".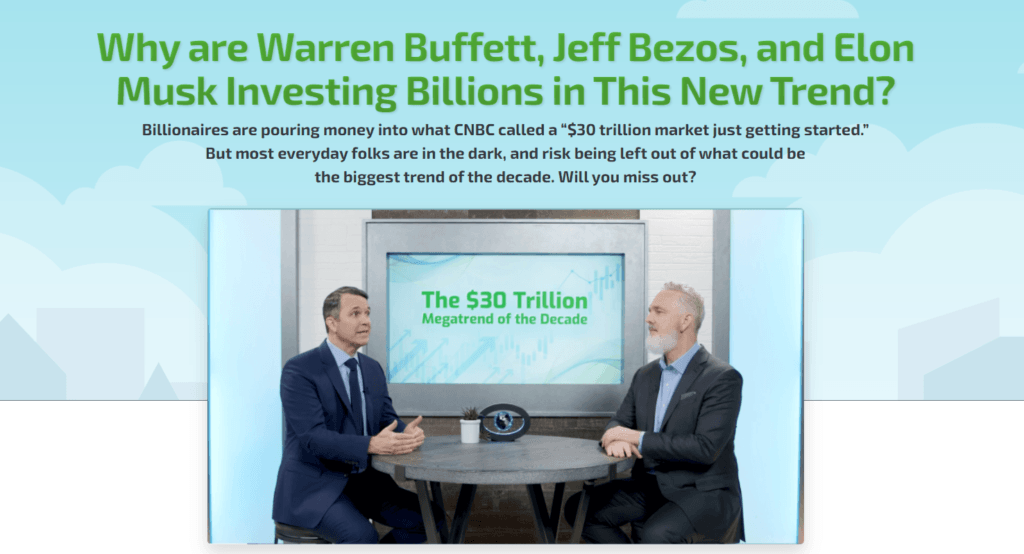 Jeff Brown has over 25 years of high technology experience, as an angel investors he gets granted access to information that non-accredited investors simply do not have access to. Jeff was born, educated, and started his career in America, but he has spent the last two decades living and working in international markets, giving him a unique global perspective on business and investing.
According to Jeff's inside information, several large companies and billionaire investors, including Goldman Sachs, Apple, Google, Jeff Bezos, and Warren Buffet have already invested billions in this new trend and are expecting to realize profits in just a few years time – "I'm talking about opportunities to make nine times… 14 times… and even more than 20 times your money". Mentioning the unique opportunity of investing in this new tech in its earliest stages. We've heard Jeff quote such return figures before, in his Genetic Biotech Company Opportunity and Tech Lag Stocks pitches.
What he refers to as "the marriage between two new exciting technologies"… The first one is electric vehicles, a phrase that he repeats throughout both teasers and the second part is artificial intelligence – "I'm talking about the marriage between electric vehicles and artificial intelligence. And Tesla is a great example of that."
Even though Brown discusses the same investment opportunity in two different pitches, the layout of his presentation, as well as the information provided is similar if not identical in many places. He uses the same phrases to describe the merge of these two technologies and makes the same bold claims about turning any early-bird investor into a wealthy person, as long as they understand the urgency of this opportunity, "there's a lot of money at stake here…I mean, this is a huge trend that will affect everything".
The Sales Pitch
Jeff Brown isn't known for parting with too many details for free, and these two presentations are no different. If you have about 40 minutes to spend on each of his pitches, you'll only find out that he is willing to give the name and ticker symbol of the promoted stock in a special report named "How to Make a Fortune From Tesla's Secret Supplier", part of his investment newsletter, The Near Future Report.
If you are familiar with this report, you can purchase a one-year subscription to the service for the usual price of $49 and, to sweeten the deal, Brown is willing to throw in a few bonuses, including 12 monthly issues of the report, three bonus reports, access to his model portfolio, and full support for your future investments, even though we're not entirely sure what the last point exactly entails.
What Is The "Tesla Secret Supplier"? 
Jeff Brown's presentation revolves around Tesla and its innovation in the field of electric cars and Artificial Intelligence. He goes as far as saying that "Tesla is not just another electric car company, it's an artificial intelligence company… And Elon's new project known as S.A.V. proves it".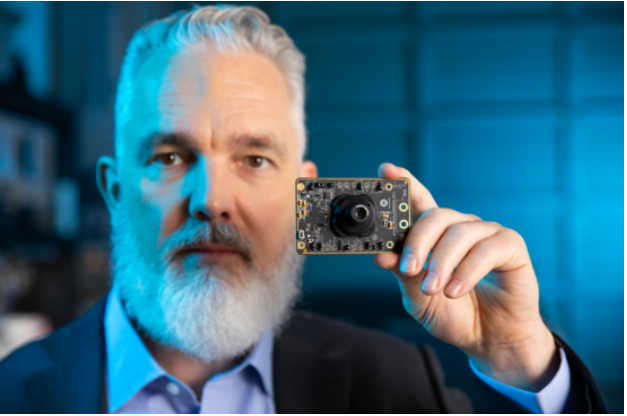 He claims that Tesla is leading its customers into the future, "where cars will be fully autonomous". This ambitious project is one step closer thanks to a new software update. Brown says it is all part of Musk's new project, Shared Autonomous Vehicle (S.A.V.), as "Tesla cars have already driven more than 4.5 billion miles on autopilot to date."
For those who don't know what the author is referring to, allegedly, Musk plans to make his cars 100% autonomous and even become part of a "robo taxi network", which could potentially generate passive income for owners. According to the Washington Post, "it could enable customers to deploy their cars as driverless robo taxis, making the owners money even when they would be typically parked in the garage".
Jeff believes that this new form of transportation could make the entire sector up to 92% more affordable, and allow people to travel faster, safer, and cheaper no matter their destination. The investor claims a small piece of technology, the one he holds in his hands, will soon be in every single Tesla car and will create a revolution in the way people travel.
Similarly, he urges his subscribers (numbering around one million at this point in time) to invest in this "super secret Tesla supplier" as an alternative to Musk's electric vehicle unicorn whose stock currently goes for over $600 per share.  If you want to know what company Brown refers to, you either have to subscribe to his newsletter or continue reading to see what we were able to uncover for you, for free below.
Revealing The S.A.V. Company
Jeff Brown is known for his teasers and his somewhat accurate predictions throughout the years. Here is a little more context, he is actually the one who suggested buyers hold on to their Tesla stock while the media and some institutional funds were talking about a crash in Musk's company. 
He also invested early in cryptocurrency and 5G companies, seeing the immense potential of these two markets. As a result, he recommended Bitcoin back in 2008 and saw other great investment opportunities in companies like NVIDIA and NXP Semiconductors. There is no denying that Brown knows what he is talking about when it comes to emerging tech stocks and the company he teases in this newsletter seems to be his latest pick.
He refers to a company that makes camera sensors for Tesla and "the company behind this tech is trading for a price that's 95% cheaper" than the Tesla stock, which is why he urges his subscribers to act now before Musk makes public the name of his secret supplier. 
Another detail that he offers is that "this company makes more than 10,000 other car products, mainly semiconductors", which falls right within Brown's circle of competence. According to him, this company manufactures almost everything, "including power semiconductors that help bring the cost of batteries down."
Jeff makes mention of the fact that the company also manufactures image sensors for automobiles
Finally, he says that "this company is also supplying General Motors".
Unfortunately, he doesn't provide additional details about the stock in his other teaser but does mention that the interest in electric cars took off in the last decade thanks to Tesla, so now almost all big car manufacturers, including General Motors, Toyota, BMW, Ford, and Volkswagen are launching new electric car models, including a full electric Mustang and the 2022 Hummer EV. 
While the teasers provided scant details, we believe the secret supplier to be: ON Semiconductor (NASDAQ: ON) Here are a few reasons why: 
ON Semiconductor stock is selling for around $40 as of press time, which is about 93% lower than Tesla's currently prevailing stock price.
ON produces a wide array of semiconductor products that are used in the automotive, communications, consumer electronics, and industrial production, among other applications.
ON does indeed make image sensors and Tesla has been known to use these in their Model 3 makes
While we could not confirm whether or not ON is indeed a GM supplier, but we do know from their latest Annual Report filing that they produce end-market products for automated driving, in-vehicle networking, and sensors.
A Real 20x Opportunity?
Musk is known for his discretion when it comes to the names of his company's suppliers, and chances are he will never make the name of ON Semiconductor public. Even so, Brown is convinced that his inside information is enough to bet on this not-so little known company to bring profits of more than 20x in just one year.
Judging by Brown's level of knowledge and connections in the tech field, we can see why he took an interest in this particular semiconductor company. Although past performance is no indicator of future success when it comes to investing, ON's stock has been on an upward trajectory ever since the start of 2009, when it was selling for a mere $4 per share. 
The growth of the electric vehicle market can and most likely will keep ON on the same trajectory for years to come. However, some or most of this growth has already been priced in to its stock price, which is currently valued at more than 73x its earnings. So we would tread carefully or stay away at the current valuation. 
If you want to be able to quickly and easily value the business behind any stock as well, here are some free investment excel spreadsheets to help get you started.
Quick Recap & Conclusion
Jeff Brown uses two similar media releases to pitch an image sensor S.A.V. company that is, allegedly, "Tesla's secret supplier".

He talks about a new market that could be bigger than 5G and A.I. combined. 

This new market is a fusion between

artificial intelligence

(AI) and electric vehicles (EV).

According to Brown, Elon Musk's Tesla is on the verge of revolutionizing the way self-driven cars work and with one of his latest Tesla OS updates, he could connect all the vehicles ever made by the company to a "robo taxi" park where each owner could earn a passive income from his or her car. 

The investment opportunity isn't in Tesla, but instead in a smaller company that makes a certain image sensor used in the cameras installed in Tesla cars to help them with the machine learning program and improve the AI so they can be completely autonomous. Jeff promises to reveal the name of this company in a special report titled: "How to Make a Fortune From Tesla's Secret Supplier" which you get by subscribing to his Near Future Report investment newsletter for $49 per year.

Fortunately, we were able to uncover the company in question for free as

ON Semiconductor (NASDAQ: ON).
Are driverless vehicles or shared autonomous vehicles the future? Would you rather purchase such a vehicle or this stock instead? Let us know in the comment section below.