Angel Investor and Silicon Valley insider Jeff Brown says his next stock pick is "the most important microchip stock of the decade".
This company could end the global chip shortage with its brand new $180 million dollar "EUV" technology. Let's find out if this is one of the most important companies that we have never heard of.
The Teaser
Host Chris Hurt introduces special guest Jeff Brown, who he calls "one of the most respected investors in the world". This bit of flattery aside, Jeff has been an executive at high-tech companies like Qualcomm and NXP Semiconductors and he's made over 300 private investments, including dozens in tech startups.
Today, he's got a bombshell to share! As "our entire technological world may soon rely on just one company to function".
Jeff believes that by the year 2025, nearly 100% of the world's advanced microchips could be made by this one company and its incredible new $180 million machine. We're used to such claims by now, as we have consistently reviewed Jeff's presentations here, including two of his most recent: NFT Moment and his "M.T.A." Metaverse Company.
This would obviously make it not only the #1 Microchip Stock of 2022, but also the most important microchip stock of the current decade. While it would be easy to chalk up such statements to clickbait material, they shouldn't be outright dismissed, as Jeff has made some notable calls in the past, such as Axiom Space, the world's first commercial space station, which returned over 3,000%.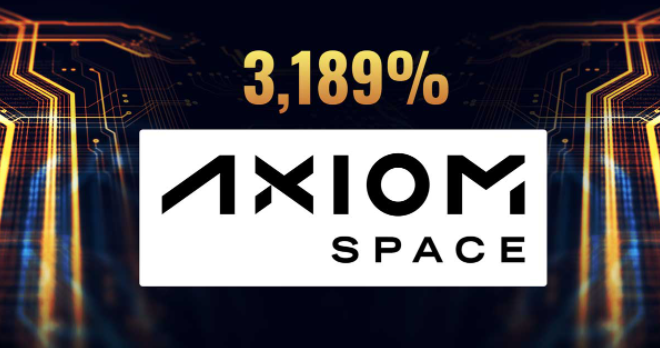 25,800% on Bolt Financial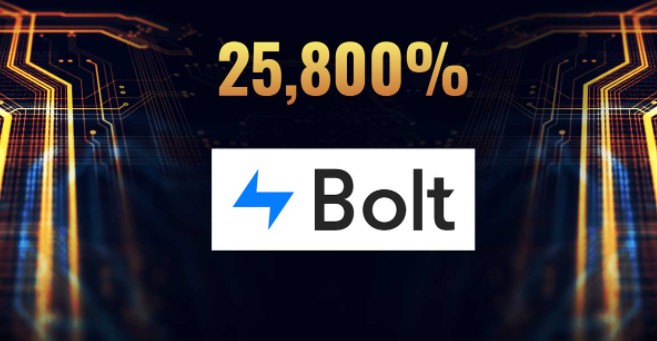 And some others. So he does know at least a thing or two about microchips and investing in early-stage tech.
He tells us that the whole microchip universe is now shifting. For simplicity's sake, there are two categories of chips:
Semiconductors that are manufactured by mature processes
Bleeding edge semiconductors. We will call these advanced chips
The current chip shortage is far more severe when it comes to the first simple chips. These are the kind of chips that help run basic devices, like our refrigerator or many of the simpler functions in our cars. Even some of the basic programming on our smartphones uses simple chips to keep costs down. Thus, they are critically important…for now.
But we're on the leading edge of a massive shift in chipmaking technology. This is creating chips with more computing power and more energy efficiency capable of powering all kinds of new technologies. Its these advanced EUV chips with far more computing power that one company has literally cornered the market in and Jeff is going to tell us all about it in just a moment, as well as two other microchip stocks that he believes will thrive over the next year and beyond.
The Pitch
In order to learn all about the companies behind the advanced chips being used to power technologies worth $12 trillion in the coming years. We will need a subscription to the "elite" tech investing newsletter known as The Near Future Report.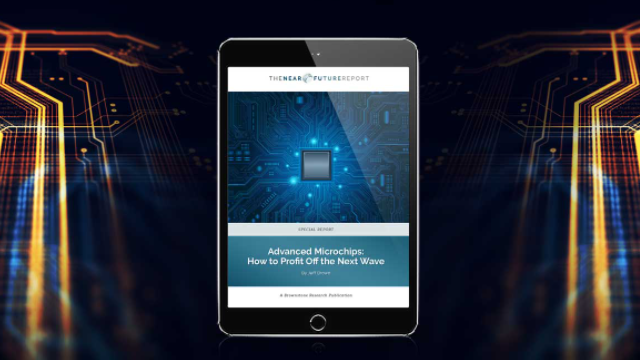 A year long subscription, with a 60 day money-back guarantee would cost us only $49. This will get us the Advanced Microchips: How to Profit Off the Next Wave special report, which incudes everything we need to know about what Jeff calls the most important microchip stock of the decade, as well as two other companies ready to soar thanks to advanced chips. Also included, are two other special report, 12 regular monthly issues, and a few other membership perks.
What in the World is an "EUV" Chip?
The Internet of Things
Artificial intelligence
Metaverse technology
Blockchain technology
Self-driving cars and trucks
And the massive cloud-computing systems of Amazon, Microsoft, and Google are technologies that are already present right now. By 2025, they're going to be dominant industries. These are the industries that are expected to bring in an estimate $12 trillion in revenue by the year 2025.
These technologies will also have no use for simple chips. They will need massive quantities of advanced chips, which Jeff thinks will be manufactured by a unique chip-making machine that one company has patented and perfected.
It's called EUV, which stands for Extreme Ultra Violet and it's likely the most complicated machine humans have ever made. According to Jeff, this EUV chip-making machine is larger than an SUV, it has over 100,000 parts, and when it's ready to assemble, it takes 40 shipping containers and four 747 cargo jets just to get it on site. So its almost like an old IBM computer.
The chip-making process is similar to how other goods are manufactured, in that they are made at a foundry, using a lithography machine, which etches tiny circuits onto a silicon wafer. The rest of the wafer is then melted off to form the microchip. EUV is the most advanced version of these lithography machines.
These machines are a complex series of lasers and mirrors and the stronger the laser's light, the more precise the circuits are. In 2017, one company perfected the most powerful light source yet, the EUV machine. This is the company that Jeff is going to name in just a few moments.
Revealing the EUV & Chip Shortage Stocks
Jeff was generous this time around, especially when it comes to the EUV stock, as he actually does name it later on in the presentation. Here are a few clues he dropped beforehand:
This company controls 60% of the overall chip lithography market, but they own 100% of the EUV market, as they are the ONLY company capable of making these EUV machines.
They are a Dutch company. One of the few European tech giants.
In 2020, this company produced 35 EUV machines, which cost an incredible $180 million EACH. By 2025, they plan to double this production.
The company in question is ASML Holding N.V. (Nasdaq: ASML), which stands for Advanced Semiconductor Materials Lithography and it does specialize in the development and manufacturing of photolithography systems.
Chip Shortage Stock #2
The second company is another giant in its respective field. Its server processors are simply the best on the market and it's also a leader in graphics processing units (GPUs). The world needs a lot of processing power right now, as many of the hottest growth markets in high tech will continue to require GPUs.
Revenues for this company in 2021 were estimated at $13.5 billion but instead came in at an impressive $16.4 billion, which is an increase of 67% in one year. This is most definitely NVIDIA Corp. (Nasdaq: NVDA), as it generated just over $16.4 billion in annual revenue in fiscal year 2021.
Chip Shortage Stock #3
The third company is at the heart of the cloud-computing phenomenon. It has plants in 13 different countries and its infrastructure blows just about everything else in the sector away.
Unfortunately, this is the only bit of info provided here, so we weren't able to identify this company.
Triple Digit Gains in Just A Few Months?
The most striking thing about Jeff's two picks is that both are mega-caps in every sense of the word. ASML already has a massive market cap of $239 billion and NVIDIA tops even that, at $531 billion as of the time of publication.
There is no doubt that the values of both of these respective businesses could still rise exponentially over the long-term, as they are prime positioned to serve the technological needs of tomorrow. However, a quick doubling of these stocks, given their gargantuan size isn't likely in the cards and expectations should set accordingly.
We like both businesses, despite their growth stock valuations with a long-term time horizon.
Quick Recap & Conclusion
In his latest presentation, Jeff Brown states that his next stock pick is "the most important microchip stock of the decade".
It turns out that this is a company that manufactures EUV (Extreme Ultra Violet) microchips and he also names two other microchip stocks that he believes will thrive over the short-term and beyond.
To find out the names of the latter two stocks, we will need a subscription to Jeff's "elite" tech investing newsletter known as The Near Future Report. This costs only $49 for a limited time and will get us access to the special report: Advanced Microchips: How to Profit Off the Next Wave, containing the names of both stocks.
Jeff stays true to his word by revealing the EUV microchip manufacturing stock as ASML Holding N.V. (Nasdaq: ASML) and we were able to identify one of the two other chip shortage stocks as NVIDIA Corp. (Nasdaq: NVDA).
We like Jeff's picks here, albeit over a long-term time horizon and just a few months, as it will take time for the changes talked about in this presentation to really impact the share prices of these already massive businesses.
Is this the #1 microchip stock of the decade? Are there any others we should be looking out for? Let us know in the comment section down below.