If you're here to wonder about Dylan Jovine's "5G Arrow" Company, then you're in the right place. Dylan Jovine's latest stock teased a new weapon capable of making nuclear missiles completely obsolete.
Moreover, Jovine states that a small company managed to land the contract with the US Army.
And since this small company in the US managed to get the contract with the US Army, he further emphasized in his pitch that people investing in this small company could expect up to 35,960% in profits.
After all, his pitch also mentions that the US Government already shelled out a considerable chunk of its budget towards developing these weapons.
So, are his claims legit?
The teaser:
Dylan Jovine's "5G Arrow" Company is one of his latest pitches. He teased about a triangular-shaped device that he claims is impossible to defend against this time. After all, this brand-new weapon has the ability that standard nuclear missiles cannot do.
What is this claim all about? Are you really going to make thousands of profits from a weapon?

Before we proceed with Dylan's teaser, let's talk a little about this person. Dylan Jovine has a background in the investment industry as he is an owner of a Wall Street investment bank and publishing firm. Because of his experience, he is claimed to have a unique qualification in terms of making digital products. He's been in the business for almost three decades as an investment broker. In his role as CEO and founder of the publishing business Behind the Markets, Dylan does financial research for private clients.
Dylan claims that the small company creating this new weapon managed to land a contract with US Army. After winning the contract, this small company in question has beaten huge defense companies such as Lockheed Martin, Boeing, and Raytheon.
In addition, the Pentagon believes that this weapon is so much of a huge game-changer that they want this brand new weapon in all their military divisions.
These divisions include the US Army, Marines, Navy, and the Air Force. Now, here are some other bold claims presented in Jovine's report below:
According to NY Times, they see the 5G Arrow as a weapon that currently existing technologies cannot halt.
Meanwhile, CNBC states that this new weapon will introduce a vast market for the defense industry.
People who invest $1,000 into this stock can expect to get $461,800 in return once this small company soars into huge profits.
The Pentagon made developing the 5G Arrow weapon their number one priority. Because of that, Jovine insists that investors can earn profits from this company shortly.
Due to all these claims, Jovine urgently advises his readers not to miss this opportunity and make smart investments in this small defense company right away, the same way he advised his readers to watch out for his Living Software Company and The Alzheimer's Company.
And as always, you can find the full details regarding company and stock through Jovine's special reports, which, again, aren't accessible for everyone.
The sales pitch:
As expected, full details regarding Dylan Jovine's presentation are included in his special report entitled World War 5G – The Small Company at the Forefront of the Military Revolution. Although you can get the report for free, you would need to subscribe to Jovine's investment service, Behind the Markets, to obtain the said report.
By paying to become a VIP member in Behind the Markets, you can gain instant access to Jovine's investment service, unlimited access to their respective website, and a VIP service team that can aid you with all your concerns.
In addition, there are also various plans that you can choose from to get your hands on more bonus reports.
But of course, you can always find the company and the stock with our help for free.
But before we do the official reveal, let's first go into details and find out what the 5G Arrow is all about.
What is the 5G Arrow to Begin With?
Before we learn about Dylan Jovine's "5G Arrow" Company, let's first get to know more about this hyped-up 5G Arrow weapon that claims to be a game-changer for the military revolution.
So, what is the 5G Arrow all about, anyway?
Firstly, Dylan Jovine talks about how dangerous this new weapon in the making is. As previously stated, the 5G Arrow can do something that standard nuclear missiles aren't capable of.
And this happens to be the 5G Arrow's ability to alter its direction, even if it's already launched in the air.
Because of that, nobody can find out the actual target of this new weapon.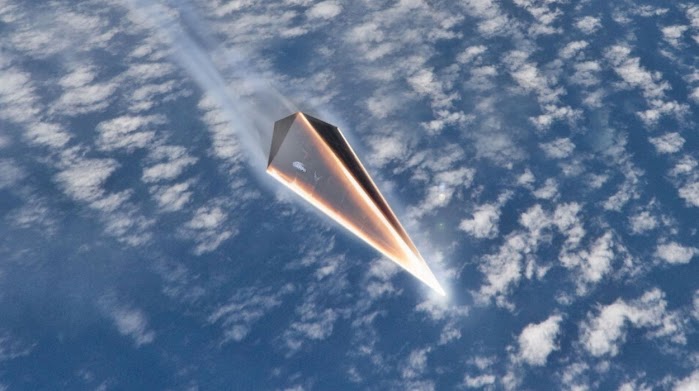 From there, we realize that Jovine is talking about hypersonic glide missiles. And other than its jaw-dropping direction-changing capabilities, this weapon is also more than two times faster than standard nuclear missiles.
After all, it can travel up to 19,810 miles per hour, which is just about 25 times quicker than the speed of sound.
So, due to the amazing capabilities that the 5G Arrow has to offer, The Pentagon greatly urges the swift development of these products.
This is also so that the US can beat Russia and China in the race to create these weapons. More importantly, because of the urgency involved in creating these products, Jovine expects investors to shortly experience all the profits they will make in this company.
Exposing the Stock: Who is the Mystery 5G Company?
Dylan Jovine's "5G Arrow" Company truly has a seemingly promising weapon that will significantly transform the military industry. With that being said, here are more hints that we managed to collect based on Jovine's pitch:
DARPA has worked closely with this small company to create this new tech.
Jovine also mentions that this small company has 38 scientists swiftly developing the 5G Arrow weapon at the Sandia National Laboratories located in Albuquerque, New Mexico.
The small company is merely just a tiny portion of its size from huge defense companies such as Raytheon, Boeing, and Lockheed Martin.
Now, do you have any more guesses before we reveal the company and its stock? Alright, it's time for the official company and stock reveal below.
If you managed to guess Dynetics Technical Solutions (LDOS), we're thinking the same per the clues provided in his teaser. Here's what we know about this company:
Dynetics Technical Solutions is a fully managed subsidiary of Leidos and is headquartered in Hunstville, Alabama. They provide high-end solutions for public security, critical infrastructure, IT security, and the aeronautics field. Furthermore, their company portfolio boasts high-end technical solutions and a wide variety of software and hardware products.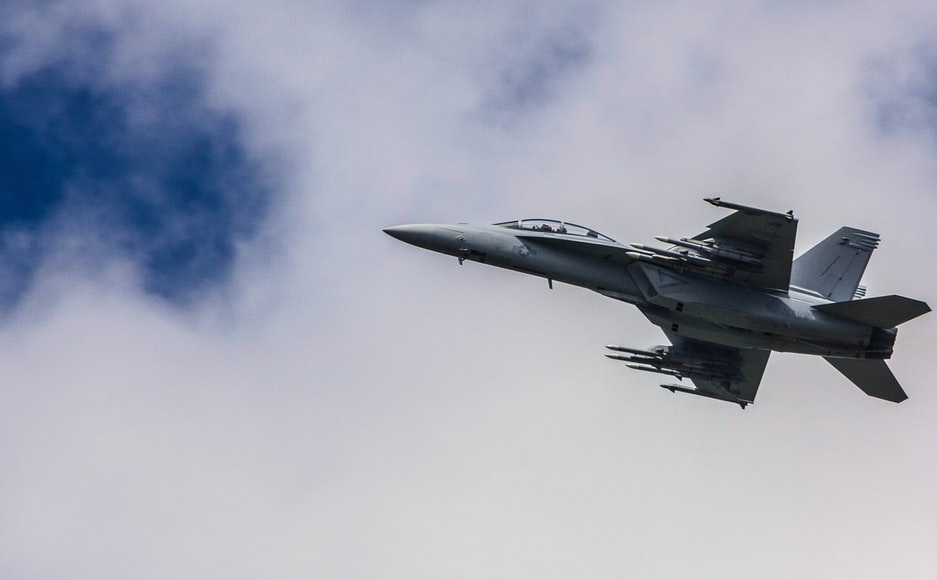 Furthermore, here are the pieces of information that helped us connect the dots and see that Dynetics is the 5G Arrow Company in question.
Now that we've finally pieced the puzzle pieces, it's time for that much-awaited question: should you consider investing in this company? Will you really get 35,960% in profits?
Will You Really Get 35,960% in Profits?
If you think that you can quickly accumulate up to 35,960% in profits, as the report states, then it's highly advised that you don't expect anything that life-changing for now.
Since Dynetics is a wholly-owned subsidiary of Leidos, you would have to purchase a share from the parent company itself. And as of writing, the Leidos stock (LDOS) currently trades for $94.15 per stock. The stock was up by 0.44% in the past 24 hours and based on the analysis by Zacks.com, LDOS is at the sell rank.
If you're solely investing in Leidos because of Dynetics' hypersonic glide missiles, then you may just be owning something else. After all, Dynetics was purchased by Leidos for $1.65 billion. Add that to Leidos' total market cap value, and Dynetics would simply be a tiny portion of the company's overall market cap value.
In addition, since Dynetics does not own the concept of these hypersonic glide missiles, other companies may still have the upper hand in the creation of this game-changing weapon in the next few years.
So, based on all of the information above, you can't definitely expect that this company's stock will shoot up as expected in Jovine's report. Still, Dynetics pretty much ticks off three crucial huge defense profits:
Revolutionizing science tech.
Obtaining a contract from the US Army.
Making the creation of their products a top priority.
And at the end of the day, it's your money that we're talking about. So, you have the choice of investing in this company or not. But then again, we'd highly advise that you take Jovine's claims with a grain of salt and invest wisely.
Quick Recap and Conclusion
Dylan Jovine teased a new weapon being developed by a small company that can ultimately render nuclear missiles useless.
The 5G Arrow happens to be a hypersonic missile in the making that can change the direction of its projection mid-flight. Furthermore, the 5G Arrow is being
As always, you will have to subscribe to a paid subscription to get the complete details regarding Dylan Jovine's pitch.
Again, without shelling out a big chunk of money at all, you managed to find LDOS for a fee that would be a reasonable amount if his claims come true.
So, do you believe that hypersonic glide missiles will significantly change the military industry? Do you have a great interest in the race against creating hypersonic weapons? Or do you have other favorite defense contractor contenders? Let's find out Jovine's picks and see for ourselves if these stocks can really make us thousands of dollars!