Wondering where you can find leads about Alex Koyfman's EV Flight Company? Well, you're in the right place. In one of Alex Koyfman's recent teasers, he talks about a company that he says he's "never covered before" and might even bring forth a game-changing technology.
The company in question that Alex Koyfman is talking about is a mysterious flight company that will revolutionize the transportation field with its "AirTesla" invention. And further into the teaser, he claims that those who manage to invest early in this mystery company can expect up to 20,000% in total profits.
The Teaser:
According to Alex's teaser, those who invest early in this flight company can generate up to 20,000% profits in the long run. After all, he says that this stock isn't like any other stock he's added to his model portfolio. But before we go into detail about his pitch, let's get to know more about Alex Koyfman first.

Prior to becoming a Senior Editor at Wealth Daily and a Founding Editor at Microcap Insider, Alex finished college with a degree in English Literature and eventually pursued law school. But despite finishing his education in those fields, he completely walked away from pursuing a profession in the legal field.
From there, he went back to the field of investing, which was something that he had been doing ever since his early 20's. But unlike most investment gurus, Alex has never worked at Wall Street or any hedge fund. But after years of being self-taught, Alex Koyfman has become reputed in the investing industry and has connections to the most influential figures in the market industry.
He primarily focuses on looking into unnoticed biotech, tech, and resource companies on various stock markets. In fact, he already teased us about his Bioplastic Stock and Amonnia Fuel Company. Still, despite his credentials and his reputation, it's not recommended to give in to what he says easily. Now that you know enough about this man behind this teaser let's go back to his pitch.
Alex Koyfman starts his pitch by talking about a revolutionizing technology that will transform the world, particularly the transportation industry. In the teaser, he refers to the company's tech as eVTOLs, which in the near future will become commonplace like our standard cars today.
Here are some bold statements he presented in his teaser:
He claims that investors in this company can gain up to 2,000% profits over the upcoming decade.
He likens this game-changer company can likely surpass Tesla's success since it has a better backdoor IPO standing compared to Tesla's pre-IPO back then.
As a backdoor IPO, Wall Street won't gain anything if you decide to invest in this company.
Because of these hyped-up claims, Alex labeled this finding of his as highly urgent. Due to that, he highly encourages investors to shell out their money for this mystery company to take part in what he believes is a market that has around $1.5 trillion up for grabs. But knowing how most pitches go, you should already know by now where this eventually leads to.
The Sales Pitch:
As expected, you'd need to pay for Alex's subscription service, Microcap Insider, to get the essential details about this company. All details regarding Alex Koyfman's EV Flight Company are included in the Billion-Dollar EV Flight Revolution report. This one-year subscription service of his costs a whopping $1,999.
Other than getting your hands on bonus reports, you will also get weekly issues, VIP membership, real-time notices for purchasing and selling points, and detailed stock recommendations. Although these sound pretty enticing, your wallet doesn't have to hurt just to find out the company and stock in question.
After all, we'll be exposing them for you for free. But before we do the official company and stock reveal, let's dive in deeper into Alex Koyfman's pitch first.
So, What's the Deal About this EV Flight Company's eVTOLs?
In the teaser, Alex keeps mentioning eVTOLs and the term "AirTesla" as he talks about this EV Flight Company. So, what's the huge deal about this invention, anyway? Let's look into it.
Described by Alex as a new, cutting-edge, industry-changing tech, Alex gives us a sample scenario in his teaser of a future where this high-end vehicle can essentially transform how you move around traffic-infested cities such as Los Angeles. He described it as a "flying commuter vehicle" that launches similarly to helicopters but operates similar to planes.
Due to that, we can conclude that the EV initials in this Flight Company actually stand for "Electric Vehicle." In turn, we also find out that the eVTOL or the "AirTesla" is an electric aircraft in the making by the EV Flight Company. And here's how Alex thinks it will revolutionize the transportation industry.
Revolutionizing the Transportation Industry with the EV Flight Company's Air Taxi Services?
Later in the teaser, we find out that eVTOL stands for Electric Vertical Takeoff and Landing Aircraft. As previously mentioned, its most notable feature is definitely its electrical usage. More importantly, since Biden's prime concern is climate change, this innovation from the EV Flight Company could potentially make the aerospace industry produce lesser carbon emissions.
In addition, other than offering individuals faster transportation and cleaner-using energy vehicles, this mystery flight company also aims to become the first company to use their eVTOLs for their upcoming air taxi service. After all, the teaser states the company already approved a certification basis. This ensures that their aircraft vehicles will be safe for use for commercial rides.
Basically, these eVTOLs are going to work just like your usual Ubers, except that they use clean electricity to operate, do not produce any carbon footprint, and don't make awful noise as most jet engines would. But should you really invest in this company and expect gains similar to what Alex Koyfman predicts? Well, before we talk about that, let's proceed to our official company reveal below.
Revealing the Company: Who is Alex Koyfman's EV Flight Company?
Finally, we go into the much-awaited company and stock reveal. But before we drop the company's name and its corresponding stock, here are more clues we managed to gather from Alex's pitch:
JetBlue, Toyota, Uber, NASA, the FAA, and the U.S. Air Force are a few of the EV Flight Company's official partners.
This flight company has more than 800 employees and receives support from prominent manufacturers out there. They also have facilities, offices, and workspaces located in the following areas:

Marina, California
Santa Cruz
San Carlos
Washington, D.C.
Munich, Germany

This company has conducted a total of 1,000 test flights to prepare for their future of eVTOLs.
This company also happened to be chosen by NASA for a series of collaborative electric flight projects. Some notable projects included the X-57 and the LEAPTech.
So, are you ready to make any guesses about Alex Koyfman's EV Flight Company?
Based on the clues we've gathered, the company being teased here seems to be Job Aviation. Joby Aviation is an aerospace business headquartered in Santa Cruz, California. Their company was established in 2009 and, as of writing, has more than one thousand professionals working together to achieve their goal of creating reliable eVTOLs for their air taxi services.
Moreover, there are more clues on why we think that the company in question is, in fact, Joby Aviation:
On Joby Aviation's

about page

on their official company website, it was stated that they were selected for a NASA partnership in 2012 and worked on projects that included the X-57 and the LEAPTech.
As stated in the clues above, Joby Aviation does have several workspaces and facilities in the US (California, Santa Cruz, San Carlos, Washington, D.C.) and Europe (Munich, Germany), which again, are stated in their about page section on their website.

An article published in Yahoo

stated that they have officially conducted 1,000 test flights for their prototype model.
In an article written in February 2018,

JetBlue was stated to have invested a confidential amount of money into Joby Aviation

. The same article also mentioned that Intel and Toyota have also invested in Job Aviation.
On December 8, 2020, Joby Aviation's newsroom page posted an article mentioning that Uber has invested a total of $75 million in their company.
On January 6, 2022, another article stated that Joby Aviation

received FAA and USAF Approvals

from the US Air Force.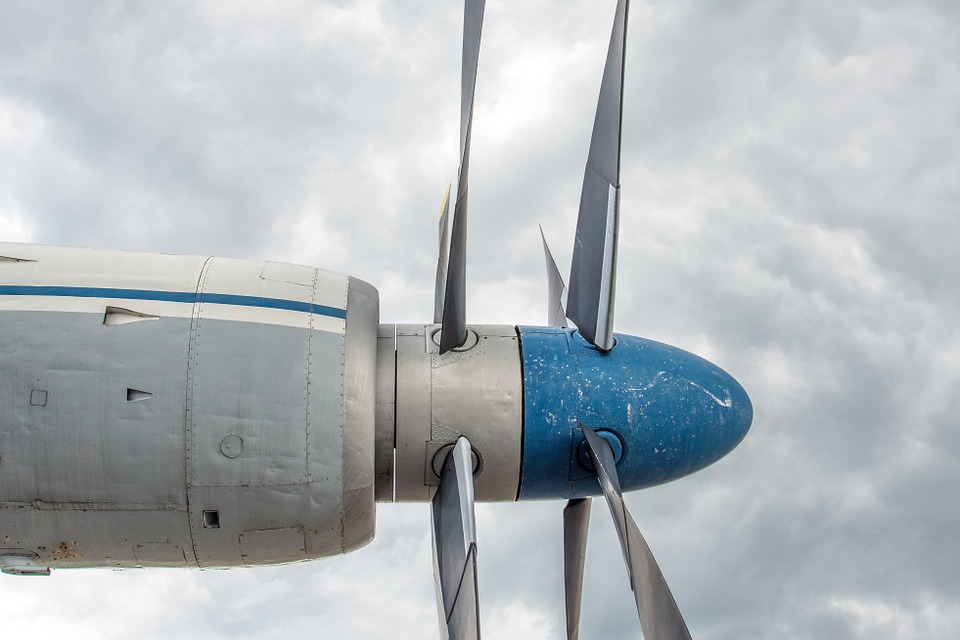 So, Can I Truly Make 20,000% Profits in the Long Run?
If you think that you're bound to become a millionaire overnight once you invest in this company, then we're here to tell you why that's not likely to happen anytime soon. As of writing (January 2022), Joby Aviation's stock, JOBY, is currently trading for only $4.03 and it is a "hold" position, according to Zacks.com. There's no guarantee that the price will go up or down at any time considering the volatility of the market.
Still, it's worth noting that Joby Aviation has made a total of 52 patents for its technologies. Considering that, it may probably be worthwhile to see what this company has in store for the future. Just don't go around thinking that you'd be an instant millionaire once you shell out money to invest in this stock.
Quick Recap and Conclusion
Alex Koyfman teased a Flight Company that could possibly welcome the "AirTesla" or eVTOLs.
Later on in the teaser, we find out that these evTOLS in question are actually air taxis that the company in question is developing.
As always, further details about Alex Koyfman's EV Flight Company remain unknown unless you subscribe to his overly priced subscription service.
You managed to find out the company and stock with our review, without paying anything yet. It's Joby Aviation (JOBY).
So, do you believe that air tax services are the future of our transportation? Or do you know of other small but promising game-changing transportation companies that you'd love to share with us? Let's check out Alex's EV Flight Company and see if this stock could really bring 20,000% gains!