Teeka Tiwari is raving about Elon Musk's new AI startup, xAI.
It's a venture that he believes will revolutionize the entire industry, and he promises to show us a simple trade to profit from it.
The Teaser
Our presentation starts like a true crime TV series, with Teeka in a car, driving to a nondescript warehouse about 750 miles away from Silicon Valley.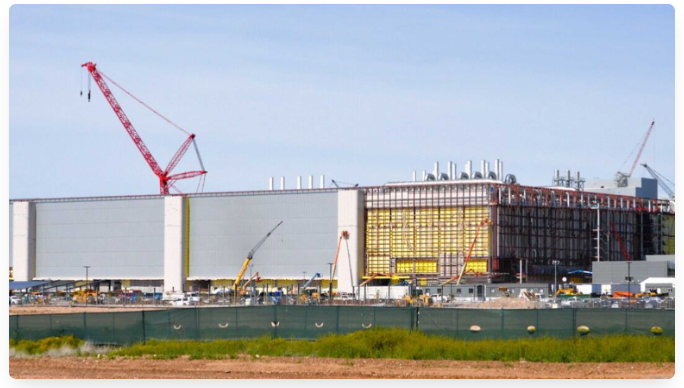 This facility belongs to a company that's supplying Elon Musk with a key piece of technology, without which, his new AI venture simply would not be possible.
Teeka Tiwari needs no introduction here at Green Bull. He is the man, myth, and legend behind such teasers as the "3 Trillion Dollar Trade" and "Tech Royalties 2.0"
What's happening inside the walls of this facility is so important that our government has declared it a matter of national security.
No, it's not aliens, but something that"Will Define The Future Of AI." So what is it?
For starters, we know big-name investors are pouring a ridiculous amount of money into the company that owns the facility.
We're talking about guys like Billionaire Ken Griffin (not of Family Guy fame), but the founder of the largest hedge fund in the world, Citadel, and Jim Simons, who runs Renaissance Technologies, the best-performing hedge fund in history.
Second, we've been told it will supply Elon Musk with a key piece of advanced AI technology. So far, Elon has been very secretive about his suppliers, but he has publicly said he "will share more information [about this AI project] over the next couple of weeks."
So if the the name of this supplier is mentioned in a tweet or during a press conference, there's no telling how high shares could go.
A Better Version of ChatGPT
It has been well documented how Elon left Open AI a few years ago because he didn't like the direction the other partners were taking the company.
Therefore launching his own (hopefully improved) version of a public AI-powered language model makes a lot of sense.
All we get for now when we go to the xAI website is a landing page saying "The goal of xAI is to understand the true nature of the universe."
My best guess would be that the facility Teeka showed us earlier will be supplying Musk's latest startup with some type of hardware, like semiconductor chips or data servers – AI needs a lot of those.
The Pitch
Teeka says we can buy a stake in this mystery supplier right from our brokerage account and he's put all the pertinent details on this company (including its name) inside a special report called How to Profit from Elon Musk's New AI Venture.
The report could be ours *free of charge if we try out Teeka's monthly research service, The Palm Beach Letter. As you may already be able to guess, this is not free and actually costs $49 for a limited time. A subscription includes 12 months of Teeka's best investment ideas, access to a model portfolio with open recommendations and buy-up-to prices, and three bonus reports in addition to the one mentioned above.
The Company Building the Next Generation of AI Tech
AI requires a lot of computing power.
You can't just use any old computer chip or your parent's Windows 95 desktop to run Artificial Intelligence.
It needs a special processing unit called GPU, which stands for graphic processing unit. Simply put, you cannot have AI without these GPUs.
Using a famous example, ChatGPT was trained with the help of 10,000 of these GPUs.
Today, one company completely dominates this market: Nvidia.
It's estimated that Nvidia's share of the GPU chip market is 95%! John D. Rockefeller is turning in his grave right now.
While it's true that the most widely used AI chip in the world today is Nvidia's A100 GPU. Nvidia IS NOT the supplier to Elon's xAI.
xAI's supplier is purportedly developing an AI chip that's even more powerful than the A100.
Semiconductor Chip Arms Race
So now we definitively know it is a semiconductor chip after all that is the thing "defining the future of AI."
Given this, some are predicting every single AI company will try to get their hands on this new chip, in some sort of semiconductor arms race.
Simply put, Teeka believes this chip will take AI to the next level and help power the next wave of innovations. Like these creepy humanoid robots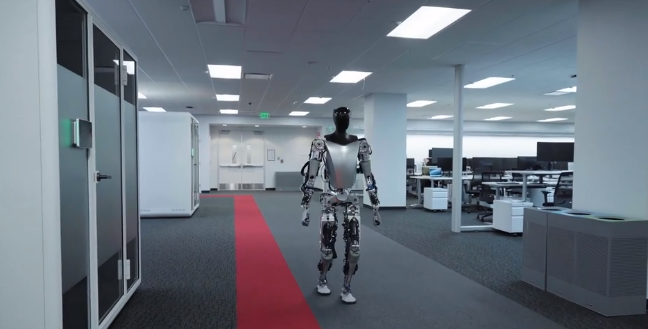 And Elon's new AI language model – xAI.
Let's find out the name of the company that owns the facility that is manufacturing these next-gen chips.
Exposing Teeka Tiwari's AI Stock
We already know this stock is a semiconductor chip maker, but not Nvidia. What else do we know?
The company owns a brand-new chip manufacturing facility about 750 miles away from Silicon Valley.
It is supplying Elon Musk and presumably Tesla as well as his latest startup xAI with critical semiconductor chips.
It's developing a hotly anticipated next-generation AI chip that's 25,000 times thinner than a single

human hair.
These clues led me directly to one company – Taiwan Semiconductor Manufacturing Company Limited (NYSE: TSM).
Make 10 times your Money in the Long Run?
Far from an "under-the-radar company" as Teeka teases, TSMC is already the world's largest semiconductor chip manufacturer by revenue.
Does it still have a lot of runway left?
When one factors in a projected annual growth rate for AI of somewhere between 30-40% over the next five to seven years and the impact this will have on other major industries like healthcare, logistics, automobiles, etc. It's easy to see the demand for chips going berserk.
The good news is that TSMC doesn't trade at some un-godly price/earnings ratio, just an average 15x trailing earnings, which is less than peers like Nvidia and Broadcom. It also has some attractive underlying economics for a commodity manufacturing business, with a 34% return on equity, 43% profit margin, and a total debt load that is less than the cold hard cash it has on its balance sheet.
Overall, TSMC is a market-leading business, trading for a fair price, with some good, if not great growth prospects. It may be a while before it is worth $4 trillion dollars or 10x its current market cap, but there is a clear path for the company to get there.
Quick Recap & Conclusion
Teeka Tiwari says Elon Musk's new ChatGPT rival, xAI could mint new millionaires, and one company supplying it with a key piece of technology will make its shareholders rich in the process.
The technology is a next-generation AI chip that is 1/5,000 as thick as a strand of human hair and one company not named Nvidia is manufacturing these next-gen chips.
All the pertinent details on this mystery supplier are inside a special report called How to Profit from Elon Musk's New AI Venture. The report is ours with a subscription to Teeka's monthly research service, The Palm Beach Letter for only $49 for a limited time.
Fortunately, all we needed was a single clue, a picture of a new Arizona-based manufacturing facility, to reveal Teeka's AI stock pick as Taiwan Semiconductor Manufacturing Company Limited (NYSE: TSM).
TSMC is a solid mega-cap business that is profitable, pays a dividend, is fairly priced, and possesses above-average growth prospects.
Will the U.S. win the AI semiconductor chip arms race? Tell us what you think in the comments.