In the latest of a series of presentations, author J.R. Butts teases what he calls Starlink's "secret partner" which makes it possible for people to receive an Internet connection from satellites that are part of Elon Musk's "Starlink" program.
The author claims there is a "backdoor investment opportunity" into Starlink that could potentially help make investors 866% richer over the upcoming months thanks to a $2.5 trillion tech disruption in the telecommunications space. We're going into outer space to find out more about this one.
The Teaser
Butts starts his pitch by asking if we've seen anything unusual in the sky in the past year, he's not talking about UFO's, drones or distant planets, but lights that look like stars, which signify "a revolutionary new technology".
For nearly a decade, J.R. Butts has worked as a financial advisor for some of the largest fund managers in America, and is now the Chief Investment Strategist at StreetAuthority – "one of the world's most trusted financial research firms relied on by over 100,000 readers". There has been more and more broadband internet teasers coming out as of late and we have covered some of the most interesting ones here, including The Secret $15 Company Behind Elon Musk and Jeff Bezos' Race to Own the Internet and Ray Blanco's "Hypernet Company".
J.R. continues by saying that this is part of Musk's "Space-Net", launched into orbit as part of his grand $10 billion plan to blanket Earth with low earth orbiting (LEO) satellites that will beam internet from space.
What the founder of Tesla wants to achieve here is a consumer internet with speeds of up to 200 times faster than traditional internet, "beamed to you at ALL times" and for only a fraction of the cost you may be paying now. In other words, Musk has recently launched his most ambitious project ever, promising to bring high-speed Internet to the furthest points of the globe at reasonable costs, thus connecting people from all seven continents in real-time.
According to some sources, "Musk has indicated that 'Space-Net' could net up to $50 billion annually in revenue", which is more than Paypal, SpaceX, and even Tesla, his three other former and current ventures. Thus, if we look at what Elon's other projects have done for investors in the past, we'll see that Butts' 886% profit projection is actually pretty conservative in comparison.
Fortunately for us, Butts has uncovered a secret backdoor investment that lets you get in on the ground floor of this "Space-Net" project now, without waiting for it to go public. He says it all has to do with Elon's "secret partner," a company he's paying a king's ransom to make the rollout of his "Space-Net" a reality.
The Pitch
Rather than giving us the name and ticker symbol of the company he's hinting at, Butts promises you'll get all the necessary details about this company in a special report entitled "How to Profit up to 866% From 'Starlink's Secret Partner", which is part of the special investment newsletter Top Stock Advisor. A one year subscription to the newsletter goes for only $39 per year or $78 for a two-year subscription.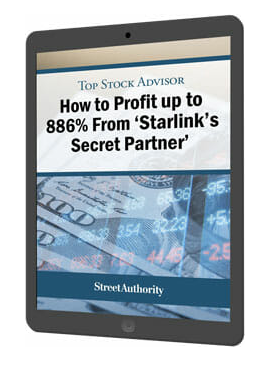 Included in this offer are twelve issues of the newsletter, special flash alerts, a VIP concierge service, three special bonus reports, and a 90-day money-back guarantee, no further questions asked. And, if you opt for the two-year subscription, you will also have access to two more bonus reports: "Three Undercover Stocks for 10X Gains" and "3 Biden-Proof Stocks Designed to Soar Now".
What in the World is Space-Net?
Throughout the presentation, the author refers to Musk's new satellite project as "Space-Net". J.R. says that we cannot buy the stock of this company currently, citing Musk who stated that – "it will probably IPO, but only several years in the future when revenue growth is smooth and predictable".
So, what is "Space-Net"? Butts is referring to a company that is already well known amongst the tech-savvy – Starlink. Launched back in 2015, Starlink is a satellite internet constellation operated by SpaceX that aims to provide satellite internet access to the entire population of Earth, no matter where you live.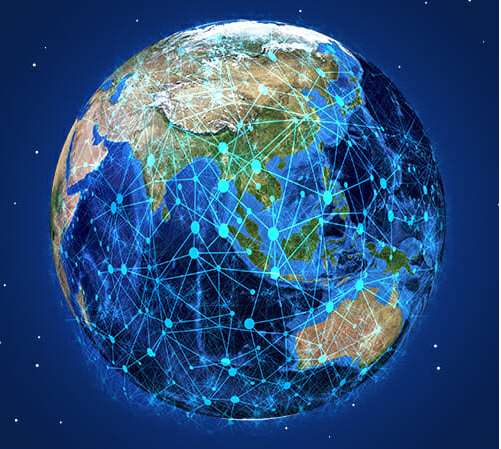 Just like Butts mentions, Starlink isn't currently public traded, which means you cannot directly invest in it and according to Musk, there are no short-term plans for an IPO either. Similarly, "the white whale of space", SpaceX, remains private too. But wait, because J.R. announces that without a "secret partner," Starlink will never even get off the ground.
Butts says it all comes down to infrastructure or the lack thereof, which is why US internet speeds are some of the worst in the developed world and also why Americans pay more for internet than anyone else.
The way the internet works today is mostly through fiber-optic cables that run through the ground. As you can imagine, digging up the earth and installing these cables is not cheap, up to $27,000 per mile on average according to the U.S. Department of Transportation. Since these costs can easily add up to tens of billions of dollars, America's largest internet providers including AT&T, Verizon, and CenturyLink have given up on upgrading their existing networks.
This is what is creating an opening for Elon's new internet option and it's secret supplier, which you can purchase a share in for less than $40 or less than it costs a family of four to eat out at Chili's according to Butts. Let's try and find out the name of this company.
Revealing The "Space-Net" Stock
J.R. provides a series of clues throughout the presentation that hint at one particular company.
The author talks about a company's technology "that makes it possible for you to receive a connection from satellites back on Earth". He also claims that "this company is the linchpin behind Starlink's entire operation" and the main reason why any potential competitor is far behind it.

This company has been in business for over 33 years and it is a leader in developing advanced electronics, including the

phased array antenna

, which internet terminals require in order to communicate with LEO satellites.

SpaceX has apparently already signed a contract for producing one million terminals "at a price tag of $2,400 each". Since goal is to produce some 42 million devices, this would translate into over "$100 billion flowing into Elon's secret partner".
One last clue that we get is that "this company's total revenue for 2020 was just over $10 billion".
Unfortunately, given the clues provided we weren't able to pinpoint the one phased array antenna maker supplying SpaceX and it's Starlink project. There are some, some such as Viasat Inc. (Nasdaq: VSAT), which match the description, but the financials do not match up.
If you have any ideas here then be sure to leave a comment in the comment section below.
Opportunity to Make An 866% Return?
Since we don't know the name of the company, it's hard for us to theorize on how much of an opportunity this investment really presents. However, consider this: The average annual return of the S&P 500 since adopting 500 stocks into the index in 1957 through 2018 is roughly 8%.
Given this, the chance for a 866% return outlier is rare. Not impossible, but rare, especially within just a few years time.
Quick Recap & Conclusions
In a recent presentation, author and investor J.R. Butts talks about "Starlink's secret partner", a company that is publicly listed and currently sells for around $40 per share.
Butts

claims this company is sitting on a $100 billion contract with Elon Musk's Starlink to create around one million special antennas that can send internet signals to even the furthest, most secluded locations on earth.

To find out the name of this business and its ticker symbol

Butts suggests we sign up to his investment newsletter:

Top Stock Advisor, for as little as $39 per year. This will include a special report entitled "How to Profit up to 866% From 'Starlink's Secret Partner" which contains all the details we need.
Unfortunately, we weren't able to determine the name of the exact Starlink supplier this time around, as J.R. just the right amount of clues without divulging too much info.
Without knowing the name of the company, we cannot say for certain whether an 866% return is or isn't completely out of the question. But just know that such a return, even over a number of years is exceedingly rare.
What do you think is the name of Starlink's secret supplier? Is low latency, broadband internet the future? Let us know in the comment section below.