InvestorPlace's Eric Fry is unveiling a new energy source dubbed "iFuel" which promises to end U.S. dependence on foreign oil, for good.
This new energy source is Hydrogen and early investors have the chance to rake in game-changing gains with five explosive Hydrogen Stocks.
The Teaser
Eric shows us an aerial view of the Sabine power station, one of the largest and longest-serving power plants in Texas.
This facility, which for the past 61 years, has run entirely on Texas-made natural gas and provides power to nearly 6 million residents, will soon switch to Hydrogen power.
The Wall Street Journal says it will be energy's next "hot new industry" and best of all, it is made right here in America.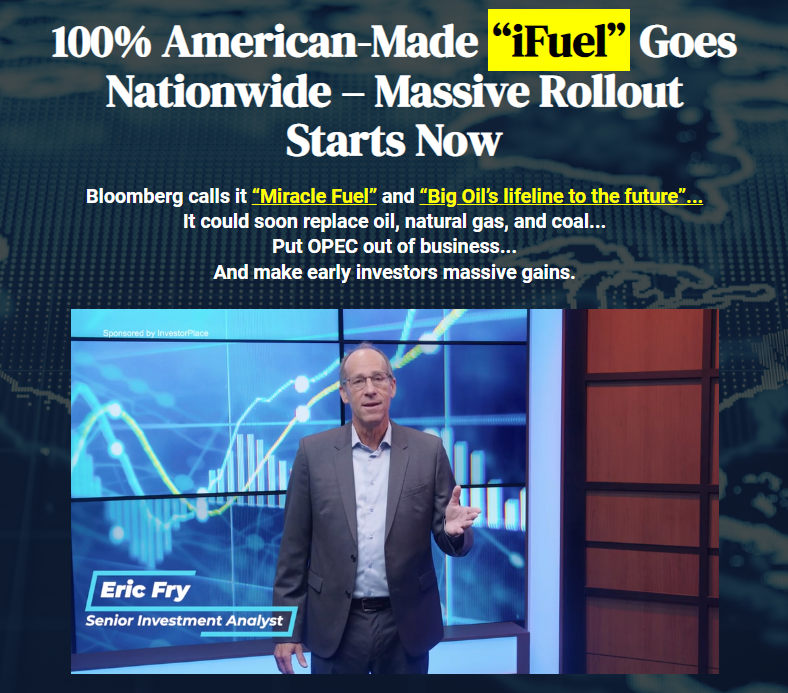 Eric Fry's claim to Z-list fame is winning Wall Street's 2016 Portfolios with Purpose investment competition, beating 650 other names with a 12-month return of 150%. So he has some 'street' cred. We have reviewed a couple of his previous picks, including Eric Fry's "Trade of the Decade" and Technochasm Stocks for 10x Growth.
Hydrogen has long been seen as a critical component by those advocating for a carbon-neutral future. In short, it is extracted from natural gas and burned as fuel with oxygen to generate energy, which can then be used for various purposes like powering your vehicle and electronics.
Predictably, it is heavily subsidized by the federal government and that's one reason Goldman Sachs says Hydrogen has "unprecedented momentum" and predicts 400-fold growth from this point forward. But is it scalable – i.e. cheap enough?
The Falling Cost of Hydrogen
One key factor that plays a huge role in determining whether any alternative fuel has a chance of being adopted is cost. And the cost of Hydrogen is falling.
The Clean Hydrogen Production Tax Credit has created a new 10-year incentive for clean hydrogen production, with up to $3.00/kilogram. So there is hope yet.
Of course, Hydrogen fuel has been around for decades and it has never really caught on. But besides falling costs may finally change this and a few companies are at the forefront of the revolution.
The Pitch
Eric details these stocks in his brand-new report called The $14 Trillion Energy Transition Playbook.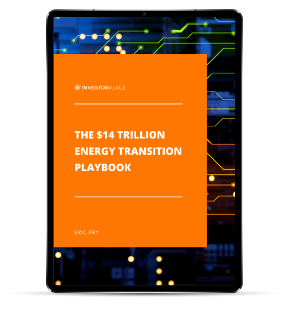 The only way to get access to this report is to join Eric's "most elite" investment research service, The Speculator for $1,799. As new subscribers to The Speculator, we would have immediate access to a pair of new reports Five Explosive Microcaps For 10X Hydrogen Gains and The $14 Trillion Energy Transition Playbook, as well as a 10x performance promise. If this fails to materialize, we would get an additional year of the research service for free.
The Ultimate Clean Energy?
Current clean energy solutions are barely making a dent in replacing "dirty" energy's baseload power. Baseload means the minimum amount of electricity the grid needs to function.
Wind and solar simply won't cut it, because the wind doesn't always blow and the sun isn't always shining. Nuclear currently helps power 28 U.S. States, so it's reliable. But after the Fukushima reactor meltdown, some countries have begun to phase out their nuclear plants.
Right now, traditional coal and natural gas power stations are providing the majority of our baseload power, we're talking about 225 coal plants and almost 1,000 natural gas plants here in the U.S., and all of them can switch to American-made Hydrogen almost as easy as turning on a light switch. Some already are…
Hydrogen-Powered Critical Infrastructure
Like New Jersey's second-largest power plant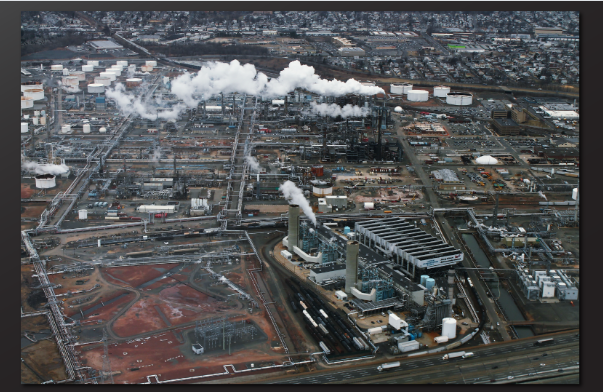 Which has been burning natural gas since 2016, but now is being modified to fire a blend consisting of up to 40% Hydrogen.
And in Texas, utility company Entergy is planning to use oil pipeline networks to ship Hydrogen.
Billions of dollars are flowing into such projects all across the world because Hydrogen is increasingly seen as the ultimate clean energy.
Between the ability to use existing infrastructure to produce it and the fact that it emits nothing but air and water into the atmosphere, unlike other so-called "clean energy" sources, which consume more energy than existing fossil fuels. Hydrogen appears to be the answer to at least part of our growing energy needs.
If we follow the money, Hydrogen is one area of the market that is visibly growing and production cost is about to drop below zero because of subsidies and tax credits, according to S&P Global.
This means the best firms in this sector have the potential to boost our wealth even as the rest of the economy limps along.
Revealing Eric Fry's "iFuel" Hydrogen Stocks
Eric openly reveals his #1 Hydrogen stock to buy today.
It's a big player in the hydrogen sector but is best known as a major oil company. Recently, the company created the world's largest investment fund dedicated to clean hydrogen projects.
The $1.6 billion fund will target hydrogen projects along the entire production chain and is Eric's #1 pick because it's "a safe way to capture hydrogen's massive upswing."
He's talking about TotalEnergies SE (NYSE: TTE).
Since TTE is already an enormous $156 billion dollar company, the expectation is for it to grow a satisfactory 10-15% annually, in addition to the 5% dividend it pays out.
When it comes to Eric's second pick, the only clue we get is that they make cutting-edge electrolyzers, which are essential to the production of Hydrogen. This is simply because not enough electrolyzers are available today to realize all scheduled hydrogen projects and that means explosive growth lies ahead for this segment of the market. Plug Power Inc. (Nasdaq: PLUG) is one stock I'm familiar with that fits this description, but no idea if it is Eric's pick or not.
As for the rest of the picks, they're not just electrolyzer makers. Eric is also talking about companies at the forefront of fuel cells, compressors, dispensers, and turbines. Basically, everything that's required to get the hydrogen market mainstream. But again, no other clues are furnished.
10x to 100x Gains?
Based on what we have covered here and already know, a "net-zero" emission future is simply not possible without Hydrogen.
In turn, hydrogen is not possible without industrial-scale electrolyzers that are able to break water down into hydrogen and oxygen. Fuel cells are also another component, which essentially performs the reverse operation to convert hydrogen into electricity.
In this regard, as the old adage goes: Don't fight the trend (or the Fed). Thus, it makes financial sense to own a small basket of both electrolyzer and fuel cell stocks for the long term. Even if 100x Hydrogen gains may not just be years, but decades away.
Quick Recap & Conclusion
Eric Fry is teasing a new energy source dubbed "iFuel" which promises to end U.S. dependence on foreign oil once and for all.
We learn that "iFuel" is actually a code word for Hydrogen, which is being hailed as the ultimate clean energy source, and early investors in the colorless, odourless fuel have a chance to make explosive gains.
Eric details five Hydrogen energy leaders in a brand-new report called The $14 Trillion Energy Transition Playbook. The report is ours with a subscription to The Speculator investment research service which costs $1,799 for the first year.
Only one of these stocks – TotalEnergies SE (NYSE: TTE) is revealed to us and absolutely no clues are provided about the other four picks.
For better or worse, money is flowing into converting existing energy infrastructure over to Hydrogen. This trend shouldn't be ignored, but I wouldn't go all in either, as oil and natural gas still have a long runway ahead.
Are you invested in the Hydrogen market? Tell us why or why not in the comment section.