Like many middle American towns, Johnstown Ohio's "glory days" are long gone.
But its fortune may be about to turn around thanks to "America's New Chip-Making Boom" and Ian King has a few stocks we should buy to ride the momentum.
The Teaser
One bipartisan law has greenlit a $100 billion investment into places like Johnstown over the next decade.

The website of stock market expert Ian King is called iankingguru.com and he's out to help readers get ahead with their investments. We've reviewed how he's done in this regard and exposed some of his stock picks along the way.
Ohio Governor Mike DeWine called the impact of this law "monumental."
This is because the land off Green Chapel Road in Johnstown, Ohio is ground zero for a $1.4 trillion industry that's crucial for the future of America.
The industry is Semiconductors and pretty soon they are once again going to be made in America.
Public Law 117-167
Otherwise known as the CHIPS Act, public law 117-167 is a $250 billion government initiative to counter China and bring chip manufacturing back to the U.S.
All of this $250 billion is supposed to flow into American manufacturing, turning the country into the epicenter of the entire chip industry that's expected to be worth $1.4 trillion by 2030.
Green Chapel Road is ground zero, as some of the biggest chip factories in the world are going to be built here.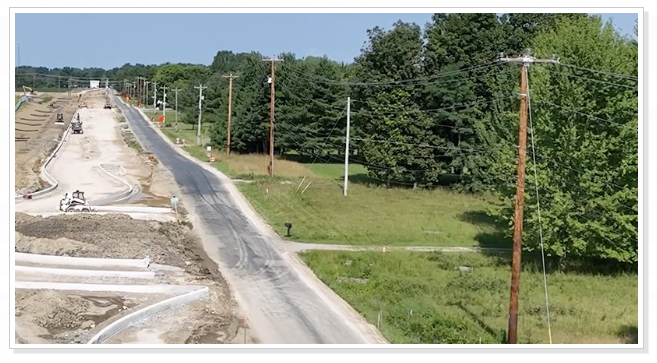 It all traces back to a mysterious investment firm called the New Albany Company.
On the surface, it looks like your ordinary real estate developer, buying up land, houses, alpaca farms or whatever is hot at the moment.
But it turns out, the New Albany Company is a front for one of the largest tech firms in the world – Intel.
The New Albany Company is investing part of the $100 billion the tech giant is pouring into the area to build two factories that will make the next generation of microchips. Now, New Albany isn't publicly traded and Ian says Intel won't be the biggest winner as all this unfolds.
Instead, the CHIPS Act will be a one-time catalyst to give a few smaller companies explosive growth.
The Pitch
The names, tickers, and target buy prices of these innovative companies are all in a brand-new report, 3 Stocks to Profit From America's New Chip-Making Boom.
We can get our hands on it by becoming members of Ian's premium research service Extreme Fortunes. Normally, we would have to shell out $5,000 bucks to join, but for a limited time, we can get a subscription for $1,995.
Extreme Fortunes comes with a 12-month full-credit guarantee, meaning, if you're not completely satisfied for any reason, you'll receive full credit for any other Banyan Hill research service. A subscription also includes access to a model portfolio, one to two small-cap recommendations per month, and a members-only area with trading manuals and other good stuff.
The Case for A Silicon Heartland
A strong argument can be made that Silicon Valley has been the greatest creator of wealth in the history of the world.
This is certainly true on an absolute basis and it all started with the emergence of the chip industry.
The 1,840 square mile area of former California farmland boasts some of the wealthiest zip codes in the country and is home to more than a few of the world's most valuable companies.
However, over the last few decades, there's been a big shift.
A Dangerous Mistake
Chip design has for the most part stayed in Silicon Valley with household names like Intel, Apple, and Nvidia. But manufacturing has moved overseas to places like Taiwan, South Korea, and China.
When you consider all the defense uses of chips, an outsourced chip supply chain is a grave danger to America.
For example, F-35 fighter jets depend on chips made in Taiwan. If the U.S. were at war, a slight disruption could halt these jets from being used at all.
A sleepy, behind-the-ball Congress appears to have finally awoken to this danger. That's why the CHIPS Act was passed with bipartisan support. As the largest investment in American manufacturing in over 50 years, it has triggered a frenzy of new private-sector investments.
From Intel building chip manufacturing facilities in several states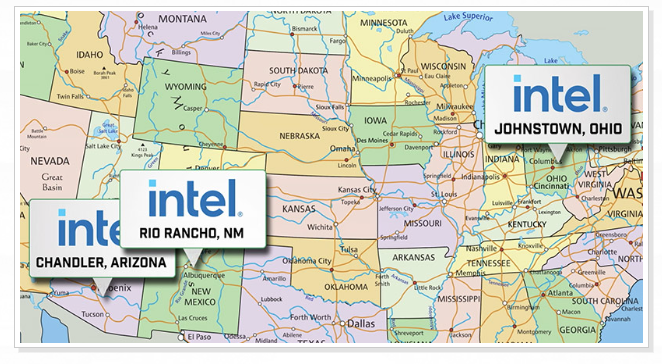 IBM constructing a $20 billion chip factory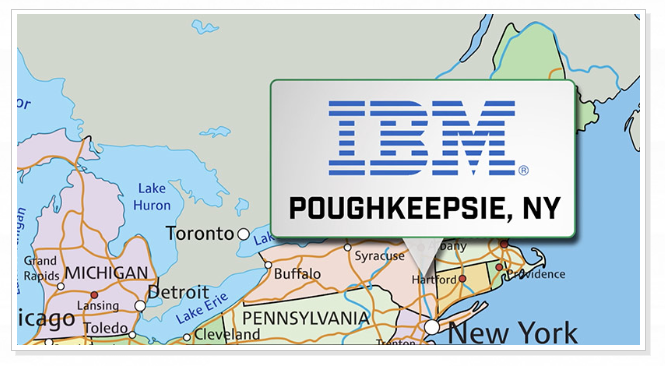 Texas Instruments investing $30 billion to build four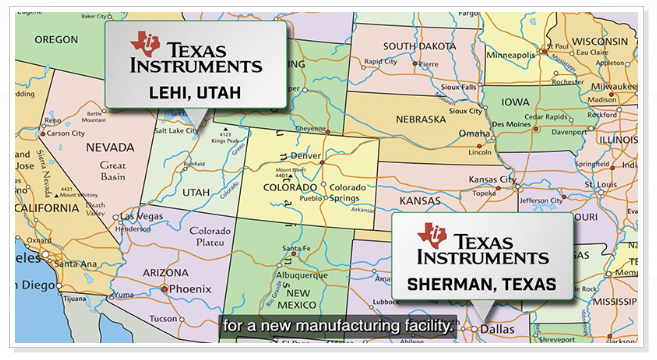 Middle America is being transformed into a "Silicon Heartland."
For us as investors, this could spell profits in the coming weeks, months, and years to come if we position our portfolios accordingly.
Ian says "If we want to make the biggest gains from this imminent chip-making boom, we have to identify undiscovered companies positioned to benefit."
He's done some of this work for us and identified three companies positioned to be the next big winners. Let's find out what they are.
Revealing Ian King's Chip-Making Boom Stocks
A three-step "x-factor" framework has been used to identify these opportunities, consisting of a clear catalyst, innovation, and a market cap of under $3 billion dollars.
Ian has developed this framework over the course of his career in all kinds of market conditions and he confides that these picks check every box.
Boom Stock #1
The company is going after a fast-growing, untapped corner of the chip market…electric cars.
This firm's next-generation gallium nitride chips can conduct electricity 1,000 times faster than traditional silicon and can handle higher voltages.
It has a market cap of $1.75 billion.
Ian's top pick is Navitas Semiconductor Corp. (Nasdaq: NVTS). Navitas makes gallium nitride semiconductors, its management has stated EVs are its next big bet, and it has a current market cap of around $1.4 billion, down slightly from earlier this summer.
Boom Stock #2
It designs and produces iron-flow batteries for commercial and utility-scale energy storage applications worldwide.
The company's entire supply chain is based in the US, giving it a competitive advantage as the US storage industry achieves scale and drives down costs this decade.
This is a small cap with a market cap of just under $300 million.
ESS Tech, Inc. (NYSE: GWH) is the second recommendation. ESS is a manufacturer of long-duration iron-flow batteries, which are American-made, and its market cap stands at just over $230 million as I write this.
Boom Stock #3
This company has 40 patents that cover chip cleaning, electro-polishing, and plating, which are all crucial parts of the chip-making process.
Right now, it is generating roughly $400 million in revenue.
It has a market cap of just under $800 million.
The third and final pick appears to be ACM Research Inc. (Nasdaq: ACMR). Among other processes, ACM offers electrochemical plating and polishing, it generated $388 million in fiscal year 2022 revenue, and it has a $900 million market cap, up from earlier this year.
Winners of A New Era of Innovation?
All three of Ian's picks have his "x-factors" in place, does this mean triple-digit or greater gains lie ahead?
Two of the three companies (Navitas and ESS Tech) are early-stage, pre-cash flow businesses. The third (ACM Research), trades at a reasonable 16x current earnings.
Out of the first two, Navitas is the fastest-growing, with revenue increasing by triple digits on an annual basis.
As a die-hard value investor, I'm no trend-chaser, but these "Silicon Heartland" picks may just be in the right place at the right time to ride a wave of momentum higher.
Quick Recap & Conclusion
U.S. manufacturing may be about to get a big boost thanks to "America's New Chip-Making Boom" and Ian King has found three stocks we should buy for big profits.
All three stocks have "x-factors" in place consisting of a catalyst, innovation, and a market cap of under $3 billion dollars.
The names, tickers, and target buy prices of all three companies are in a brand-new report called 3 Stocks to Profit From America's New Chip-Making Boom. We can only get our hands on this report by becoming members of Ian's premium research service Extreme Fortunes for $1,995 dollars.
Fortunately, you can save some of that hard-earned dough, as we were able to reveal all three for free as Navitas Semiconductor Corp. (Nasdaq: NVTS), ESS Tech, Inc. (NYSE: GWH), and ACM Research Inc. (Nasdaq: ACMR).
Ian's picks are a mixed bag, with one being profitable, and the others still in early-stage pre-earnings mode. With that said, all three have long-term potential and merit being added to a watchlist, at the very least.
Are there better picks out there for the upcoming domestic chip-making boom? Tell us in the comment section.