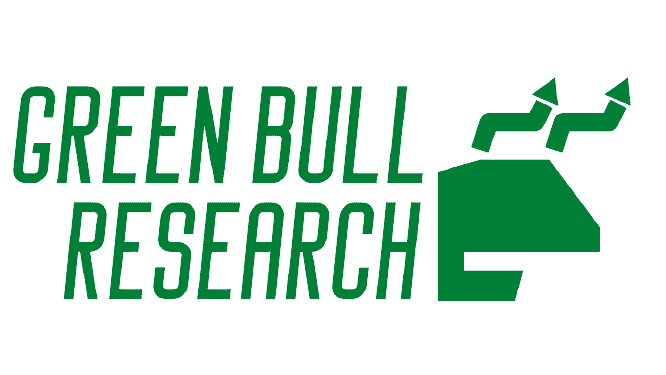 Here's Why I'm Recommending This Somewhat Unpopular Stock Advisory as My Top Pick
I created Green Bull Research with the purpose of helping ordinary investors avoid all the ridiculously hyped-up investment services that usually just end in disappointment... of which there are many.
I've reviewed hundreds of stock picking services over the years.
Most of the companies running these services seem to spend the majority of their money creating the next sensationalist advertisement to lure in as many unsuspecting subscribers as possible.
You're probably familiar with some of them - The Motley Fool, Banyan Hill, Brownstone Research, etc. 
But, wouldn't it be nice if they put all that money they spend on advertising to better use helping find the best of the best investment opportunities for subscribers?
Is that really too much to ask for?
After all, in the stock picking advisory industry, complaints and low ratings are fairly commonplace.
The problem: the good, more authentic stock picking services that spend their resources this way - finding and recommending only the best opportunites - aren't very popular.
It makes perfect sense.
Of course, if a company isn't spending much money on marketing, then their products/services aren't going to be very well-known.
Unforunately, this is just how it works. Sometimes the better services out there - the ones that put most of their effort into quality research - go unseen and unknown.
But, I've done quite a bit of digging around over the years, searching the web via Google, forums, etc., and came across an investment newsletter called, simply, the Insider Newsletter over a year ago, which has been my #1 recommendation ever since.
One subscriber called the Insider Newsletter a "Rare Gem" . I'd Agree.
*CapEx (Capitalist Exploits) is Chris' company that he publishes the newsletter under.
In a recent email I got from Chris Macintosh - the main guy behind the Insider Newsletter - he mentioned that "We like sending you promotional emails about as much as we like eating sand."
But the fact that the Insider Newsletter is unpopular and still largely unknown in the investment world isn't why I'm recommending it.
I subscribed to the service over a year ago and couldn't be more happy.
If it wasn't the best stock picking service I've come across thus far, then I simply would not be recommending it as such.
Each week I look forward to the lastest issue to see what market insight and investment ideas they provide.
The amount of research and work these guys put into this service is obvious. 
I've found each issue to be anywhere from around 20 - 45 pages - jam-packed with original and unique market insight, commentary, and actionable investment advice that I haven't been able to find anywhere else.
Not only that, but Chris makes them pretty enjoyable to read - full of witty remarks and interesting information.
And, most importantly, my portfolio has benefited greatly since joining the service over a year ago.
With solid research backing up their investment theses, I am much more confident in what I'm invested in than I was in the past. 
They pick some of the most hated stocks looking for 3x+ returns at a minimum
Chris Macintosh and Brad McFadden are the two guys behind this service, and the contrarian in me loves the investment approach they use.
This isn't another advisory service that follows the hottest trends and recommends "the next big thing."
They actually do quite the opposite.
What they do is look for stocks that are heavily discounted, usually as a result of the entire sector being politically out-of-favor or just out-of-favor with mainstream opinion, yet are in sectors that are vital for the functioning of society.
These are stocks that most fund managers won't touch, and because of this they severly lack funding and are priced extremely low.
To give you a better idea of what I'm talking about, below is stock from a recent issue of the Insider Newsletter...
Now it looks like this stock has been left for dead.
Most would run from a chart like this, but this is what they like to see.
As Brad mentioned at one point, "We're buying these things when they're absolute toxic waste".
With a solid investment thesis, investing in an industry that is vital for the functioning of society yet trading at a big discount, makes it more of a question not if you will make money, but when.
For an example of a sector they recommended that has since payed off multiple times over, here's a chart for you...
This chart tracks the performance of a particular sector they've recommended stocks in, which I've personally bought into (can't give you all the details, sorry).
They invested at rock bottom and the payoff has been 3x+ for some of the stocks in this sector so far.
Of course Chris and Brad do get things wrong sometimes - maybe bad timing or something unexpected happens - but their investment strategy is solid and they can afford to be wrong sometimes with the asymmetric payoffs they're targeting.
As Chris has said, "I engineer my portfolio so that even if I'm right only 25% of the time, I'm still profitable."
With the Insider Newsletter you can expect unique market commentary and analyses along with professional investment ideas on a weekly basis
That chart I showed above was from "The Big 5" section of a recent Insider Newsletter issue.
This part is included at the end of each issue and is where Chris goes over "Five interesting long-term setups - unloved and totally off the radar of the average fund manager."
But that's just the end of what you'll find.
It's become a custom for Chris to start off each issue with some sunset photos sent in from subscribers, followed by an overview of what's to be covered.
As mentioned, each issue, ranging generally from 20 - 45 pages or so, is jam-packed with unique analyses, commentary, and investment advice that you simply will not find elsewhere.
Chris is a marco guy, so you can expect a lot of talk looking at the big-picture, such as...
Right now, you can expect a fair amount of talk and advice for investing around COVID, the "Great Reset" agenda being pushed, rising geopolitical tensions as a result of the current turmoil, etc.
A current them (sector) they are extremely bullish on is agriculture.
Why agriculture?
Their thesis is this: food shortages are going to get worse in the near future, mainly stemming from economically-destructive COVID "lockdowns".
Now whether you are for or against these lockdowns is besides the point.
The point is that they are economically destructure... creating "unprecedented supply and labour destruction in our globalised food system".

Add to this the increasing monetary debasement and geopolitical tensions we're seeing and... well... it's the perfect storm for higher food prices.

Much of this is still playing out in real-time as it takes time for the effects to be felt (consumers being at the end of the food supply chain).

Yes, it's a bit glum.

But, at least we can profit from it.
These are the kinds of opportunities they look for. Agriculture is just one of many examples I can give you.
*They put together a multi-part documentary going over this investment thesis in detail.
It doesn't matter what craziness is going on. They look for ways to profit.
Who are Chris Macintosh and Brad McFadden?
It's worth mentioning that Chris isn't known for being PC or beating around the bush. Expect him to call a spade a spade and not shy away from controversial topics.
He's the main guy you'll hear from - the editor of the Insider Newsletter.
Chris got his start working at Invesco Asset Management, Lehman Brothers, JP Morgan-Chase and Robert Flemmings, eventually working his way up to managing family offices internationally and overseeing over $30 million invested into venture capital opportunities.
He doesn't have any fancy Ivy-league diplomas, but he has worked his butt off over the years, developing high-level contacts in many industries that he can pull first-hand knowledge from... and then share it with us subscribers of course.
Brad you won't hear from too much, but is heavily involved in the research that goes into the newsletter. Think of him behind the scenes digging around for the most "toxic waste" opportunities out there.
He also has decades of experience in the market and used to manage a trading book for Rand Merchant Bank in South Africa (where he's from).
Both guys have known eachother for quite some time and started the Insider Newsletter back in 2016. 
Besides this, they also manage a high-net worth client fund together called Glenorchy Capital, which, by the way, they take the same investment approach with.
A new issue each week and the lastest sent out immediately
The Insider Newsletter costs $35 per month, which includes 4 weekly issues.
With the amount of quality, unique research you get and the amount of time Chris and Brad put into this service, it's well worth the price.
UPDATE Dec, 2022: right now they're letting in new members for just $1 for the first month. You can click the button below to claim this offer...
The decision is ultimately yours, but my advice would be to join.
Worst case scenerio is that you find you don't like the service and cancel within the first month. All you lose is that initial $1.
That said, you probably won't want to cancel after you see value you'll get here.
While the Insider Newsletter still isn't really all that popular compared to the big stock picking advisories pushed by companies like The Motley Fool, Banyan Hill Publishing, Agora Financial, etc., it does have a high number of positive reviews from other subscribers (besides myself).
A 4.9 out of 5 star rating on Trustpilot...
Anyone familiar with trustpilot knows that high ratings like this are few and far between.
Anyone can leave reviews for products/services on this review site, meaning that if it doesn't have many bad reviews then people are probably pretty happy with what they're getting.
That one review I showed at the beginning of this post that called the service a "Rare Gem"... that I found on Trustpilot.
Remember, Capitalist Exploits is Chris' company - the company the Insider Newsletter is published through.
And just for reference, here are the ratings of other popular stock advisory companies (The Motley Fool, InvestorPlace, Brownstone Research, Agora Financial)...
The reason I recommend the Insider Newsletter so highly isn't just because I like the service and find value in it myself, but also because I know others do as well.
Here's a review from a 20+ year investor who claims "this is by far the best service I've come across"...
And here's another from someone who enjoys the unique information that you won't find from the MSM, also noting that the service "did pay for itself in a very short time"...
Of course not every review is positive.
Below is a 1-star review I came across calling it a "radical right wind political newsletter"...
As I mentioned earlier, Chris doesn't beat around the bush, calls a spade a spade, and doesn't shy away from the controversial topics out there.
If you are looking for PC talk that won't hurt anyone's feelings, then the Insider Newsletter may not be the best choice.
But, if you're looking for raw commentary and unique looks at the markets, which geopolitical events play a large part in, and don't mind freedom of speech, then you'll be alright.
I know when I joined over a year ago some of my world view as well as that of the markets and economy was challenged. 
The newsletters can be eye-openers...
And, of course, I can't forget one of the reasons the Insider Newsletter was so attractive to me in the first place, and why it's relatively unknown... "no BS marketing like most of the other newsletters"...
If you're fed up with the hype and sensationalist crap that is so common online then the Insider Newsletter will be a breath of fresh air.
Remember, that special offer is still going on - just $1 for the first month. That includes 4 issues (weekly) with the latest being sent to you immediately.
If you're looking for a no-nonsense look at what's going on in the world - in the markets, geopolitically, and any area that could have in impact on your financial situation - then I'd recommend signing up.
If you are more conservative-leaning and are a supporter of free market capitalism then you'll be right at home.
However, I'd still recommend the Insider Newsletter to anyone. Just keep an open mind and I'm sure the research Chris brings to the table will impress, and probably even change your mind on a thing or two.
Copyright 2022 Green Bull Research